Aerobic conditioning is vital to any comprehensive training program. There are many good ways to get a good aerobic workout. Weight-bearing exercises that do not put increased stress across your joints are the best. Running is one example of a weight-bearing exercise, but it puts a lot of stress on the joints. Using an elliptical machine at the gym is a good compromise because it is weight-bearing but easier on the joints. In the end, the aerobic training program that is right for you will be one that you enjoy and do consistently.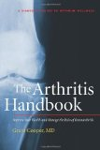 The body uses two systems for energy production, anaerobic and aerobic. Anaerobic produces energy without the use of oxygen, while aerobic use's oxygen to produce energy. Both systems produce energy; however, the end product is different. If you train anaerobically only, you will develop lactic acid and provides little amounts of energy very quick. That is why you can only sprint full speed for a short period. Aerobic energy production requires oxygen and provides more energy production, but takes longer time to produce this energy.
Your body is always seeking to find the best way to create energy, and thus you should train both anaerobically and aerobically. This will provide optimal results.
This type of exercise, which raises your heart rate, helps to strengthen your heart, which is actually a muscle. A new study suggests that you still get maximal benefits from aerobic exercise, even if you do it on the same day as weight training exercise, and vice versa. Aerobic or cardiovascular exercise also:
Boosts your mood
Boosts your memory
May reduce your risk of "catching' a cold or other upper respiratory infections
Fights disease and reduces metabolic problems, lowering the risk of diseases like cancers and diabetes
Just 30 minutes a day can confer some of these benefits. More is better up to a point. Most experts feel that an hour a day of moderate intensity aerobic exercise will offer maximal health benefits and also help you to lose weight or maintain your goal weight.
Continue Learning about Benefits of Regular Exercise