Exercise can have a dramatic influence on older adults. Exercise plays a fundamental role in helping to improve and maintain functional independence. One of the most important and fundamental functional activities affected with degenerative aging is walking. The decreased ability to move freely in one's own environment not only reduces the physical and emotional independence of an individual, it also can lead to an increase in the degenerative cycle. The ability or inability to perform normal activities of daily living (ADLs) such as bathing, eating, housekeeping, and leisure activities can be measured to help determine the functional status of an individual.
Individuals with one or more of these degenerative conditions may tend to avoid engaging in activities such as resistance or aerobic training because of a fear of injury or feelings of inadequacy. However, research has shown that musculoskeletal degeneration may not be entirely age-related and that certain measures can be taken to prevent loss of muscle strength and functional immobility with aging. It has also been demonstrated that many of the structural deficits responsible for decreased functional capacity in older adults, including loss of muscle strength can be slowed and even reversed through participating in routine physical activity and exercise.
There are a lot of benefits from exercise at any stage of life, but especially as we age. It is never too late to improve one's health. Older adults should get screened by their doctor before starting a new program to rule out any dangerous medical conditions. A good exercise program should include cardiovascular exercise, strength training, balance exercises, core strengthening and flexibility. A good exercise program can improve blood pressure and cholesterol, help prevent bone loss, prevent accidental falls, and offset age-related weight gain. Exercise can also improve one's mood and give older adults a sense of accomplishment when they see the positive results.
A study was conducted of those people who had lived late into their 90's and even over 100. The common denominator was staying physically and socially active. As we age, we lose flexibility, stability, muscle tissue and bone density. Weight bearing and resistance exercises help to maintain bone density and maintain/increase lean muscle mass. Balance and core training are very important in helping with overall strength and aiding in the prevention of falls.
Walking 20 minutes per day, performing exercise in an unstable environment such as single-leg squats, single-leg hip rotations, exercises on a stability ball all help strengthen your core and improve balance.
Flexibility training is also very important in preventing injury by keeping the muscles lengthened. Stretches should be included in your daily routine at least once a day, preferably two or more.
Bottom line, as many studies show, exercise helps improve health and improve the quality of life at any age. The biggest challenges we face as we get older is loss of bone density and loss of muscle tissue as well as the risk for osteoporosis. Exercise helps fight this battle. Resistance training helps build stronger bones as well as increase muscle tissue. This can be in the form of free-weights, resistance bands, circuit machines, barbells and even your own body weight. Keeping the body strong and the muscles less fragile will give older people less of a chance of injury. Balance training is very beneficial as it helps in preventing falls which is very common as we get older. Doing some form of strength training has prevented the older population from getting osteoporosis. Keeping the body moving helps also. Doing some form of moderate cardiovascular exercises such as walking or bike riding helps in conditioning the heart and preventing the older population from developing heart disease. Lastly, flexibility training such as stretching and yoga helps in the prevention of developing tight muscles which in time can lead to injury. There are so many benefits for older people to exercise. Getting out and moving will greatly improve the quality and length of their lives.
While you may agree that exercise is beneficial, many people feel that conditioning is for the young. But studies show that everyone even senior citizens can benefit greatly from movement and exercise.
One study tested a group of 100 frail nursing home patients over a period of time. Those who received exercise training increased muscle strength and gait velocity; their ability to climb stairs improved. Those patients who did not receive exercise training remained the same or declined in strength. This study concluded that even the frail elderly greatly benefit from exercise as a means to counteract muscle weakness and physical frailty.
If the frail elderly can show physical improvement from exercise, imagine what exercise will do for you!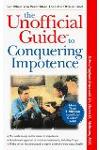 More About this Book
Unofficial Guide to Impotence
The Unofficial Guide to Conquering Impotence delivers the inside scoop on impotence: the truth about Viagra, what treatments really work, and how lifestyle changes can aid in conquering...
Continue Learning about Benefits of Regular Exercise