Once adults hit the age of 40, we begin to lose about five percent of our brain volume per decade -- and our brain actually shrinks! By 70 this process accelerates. Not only does the brain get lighter, but the creation of new brain cells, or neurons, drops. Are you feeling light-headed?

The good news is that for adults of all ages, even a single episode of intense exercise promotes the release of brain-derived neurotrophic factor (BDNF) for the brain. In mice, exercise improves the production of brain stem cells by 200 percent.

Approximately 70 to 80 percent of BDNF is made in the brain and is important for neuron production and repair. Gold and associates found that a single 30-minute session of moderate exercise resulted in a significant increase in blood BDNF. Vega's group found the same effect with 10 minutes of intense activity.

Dr. John Ratey, author of the book Spark, suggests maximizing the benefits of exercise on thinking by combining physical exertion -- which expands the capillaries, builds and traffics growth factors, and stimulates cell growth -- with an activity that challenges your brain, thus requiring it to make complex neural connections in order to play. Multiple other fascinating studies support the need for intense exercise to produce the most brain food.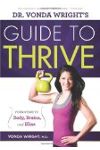 Yes Studies show that exercise can delay the effects of aging on the brain and can even decrease the risk of developing plaque formations on the brain that can cause diseases like dementia and Alzheimer's. Studies show that the brains of regularly active older people have greater activity and fewer declines in function than sedentary people. Being physically active is one of the best ways to protect your brain as you age.
Continue Learning about Benefits of Regular Exercise