Regular, moderate exercise appears to have the advantage of jump-starting the immune system, thus helping to reduce viruses and bacteria that invade the body through the skin. One reason for this may be that exercise increases the activity of lymphocytes, called killer cells. Activity also boosts immunoglobulin found in the blood, which helps combat bacteria, bacterial toxins, viruses and other antigens capable inflicting damage by chemically combining with body cells and disrupting the body bio-chemical processes.

A study reported in the journal Exercise and Immunology Review revealed that when workouts become too stressful or excessive (what we call "going for the burn"), the body produces increased amounts of the stress hormone cortisol, which can inhibit the ability of certain immune cells to work properly. In fact, some research has found that endurance athletes are at increased risk for illness during periods of prolonged training.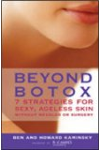 Exercise prevents the immune system from aging. Physical activity affects you even at the cellular level. It reduces the rate at which your cells age, meaning that you are less likely to develop cancers, and that any microscopic cancers you already have are less likely to spread. Exercise also improves the overall functioning of the immune system, increasing the production of "watchdog" cells that seek out and destroy invading disease cells and cancer cells. Those who are physically fit have fewer serious infections, cancers, and even colds.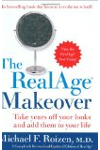 Exercise causes your immune function to increase on a cellular level. With this increased immune function, you are less likely to develop cancer. Exercise increases the production of killer cells, "watch dog" cells that seek and destroy invading disease cells and cancer cells. Individuals who exercise have fewer colds and illnesses in general than those who are sedentary.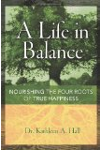 Scientific evidence exists and shows that those who exercise have a higher immune function and are less likely to contract chronic diseases and common colds or flu symptoms. When we exercise the immune system's ability to find and destroy foreign invaders improves. The white blood cells responsible for fighting disease are more active and quicker to respond. In addition exercise keeps cells younger and more efficient. This is why older adults who participate in regular exercise are at a decreased risk to acquiring a chronic disease.
Continue Learning about Benefits of Regular Exercise