Belly fat is the fat that is stored in the omentum deep under the abdominal muscles. This fat can actually replicate itself and increase in size. Belly fat is also easily accessed by the liver which can cause our cholesterol and triglyceride levels to rise. Belly fat or the omentum can also change our insulin levels in the blood stream which causes our blood sugars to rise. This omentum fat is close to your major organs like the liver and also increases the inflammation responses in our body. These are reasons that belly fat is a good predictor of diseases like heart disease, diabetes, hypertension, auto immune diseases and cancer. To avoid the serious complications that can come from belly fat women should aim to have their waist sizes below 32 and a half inches and men should aim for keeping their waist size 35 inches or below. When women get above 37 inches and men above 40 inches they will start to see some of the dangerous health implications. I was a perfect example of this. When my waist measurement was 45 inches I was hypertensive, had high cholesterol and triglyceride levels and was prediabetic. Losing 20 inches of my belly fat has brought by blood pressure, blood sugars and cholesterol and triglyceride levels back to normal without medications. Losing that spare tire has given me so much more energy and decreased my risks for heart attack, stroke and cancers. Losing belly fat is not just about looking better it's about feeling better and decreasing your risks for the serious complications and health issues caused by belly fat.
Carrying too much belly fat, which resides around important internal organs, increases the risk of heart disease, diabetes, stroke and infertility. Watch Neal Barnard, MD, explain why it's imperative to reduce the amount of visceral fat in the belly.
Belly fat, or fat stored around the midsection, appears to be linked to the greatest health risks of all, including a much higher risk of heart disease and diabetes, when compared with the same amount of fat distributed around the thighs and buttocks. This may be one of the reasons men -- who are more likely than women to store fat around the midsection -- tend to have more heart disease at a younger age and overall shorter life spans.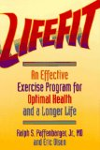 When it comes to belly fat, if you weren't already obsessed with not fitting into your favorite jeans, there's more to be concerned about than aesthetics.
Visceral fat surrounds organs, and excess visceral fat is linked to type 2 diabetes and heart disease. New research has also revealed that belly fat is a risk factor for bone loss; visceral fat adds fat to bone marrow and reduces bone mineral density.
This content originally appeared on
doctoroz.com
Belly fat increases LDL (bad) cholesterol and triglycerides, spikes blood sugar and insulin resistance, and increases inflammation and blood pressure. Plus, extra belly fat increases the risk of osteoarthritis, prostate cancer, and breast cancer, and ups the odds for dementia by 80%.
Belly fat in particular is linked with some of the most prevalent and costly medical problems seen in daily practice. Excess belly fat alone is a risk factor for Type 2 diabetes, hypertension, coronary artery disease, gallbladder disease, osteoarthritis, cancer, and early death. In combination with the metabolic syndrome, it further increases the risk of cardiovascular disease.
"How we look and feel is a direct correlation to what we put in our body (80%) and what we do with our body (20%) " - Deb Froehlich
As always check with your doctor before beginning a diet and exercise program and remember this simple equation to reduce belly fat: Move more + eat real food - processed food + eat a little less than you burn = Fat Loss.
Also be sure to:
Include 3 days of cardiovascular type of activity per week (Rhymic, continuous and try to break a sweat for at least 30 min. total time per day)
Perform 2 days of strength training per week. Strength training not only expends energy but it helps build more lean tissue (muscle uses more energy than fat), which will also help use up more fuel than you take in to create that calorie deficit.
Not to forget about the food part of the equation. Eat a little less or if your eating was way out of control, considerably less than before and be sure your choices include real un-processed food.
Follow that simple formula and your belly fat will be vanishing before you know it.
Continue Learning about Belly Fat