A yeast diaper rash in babies requires treatment with an antifungal medication like nystatin cream which is applied three times a day. The area should be kept open to air when possible. Diapers should be changed frequently to keep the area clean and dry.
Getting rid of a yeast infection requires a special cream to clear it up. I find that using a prescription ointment containing a combination of 3 ingredients—an antifungal medication to clear up the yeast along with zinc oxide and petroleum jelly to protect the skin and help it heal—works especially well. Alternatively, your pediatrician may advise you to layer an over-the-counter yeast cream with a zinc oxide diaper cream on top with every diaper change. While you are waiting for the rash to go away, soaking in an oatmeal
bath can help soothe your baby's sore bottom.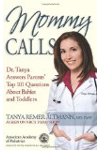 Continue Learning about Baby Care Essentials