The three primary artificial sweeteners currently in use are saccharin (Sweet'N Low), aspartame (Equal, NutraSweet), and sucralose (Splenda). These sweeteners are among the most controversial of food additives. Advocates argue that the benefits provided outweigh the potential negative health effects. The perception is that consumption of these sweeteners will lead to a reduction in calories consumed. This, in turn, will lead to weight loss or prevention in weight gain. Unfortunately, this is not the case as detailed studies have not shown these sweeteners to reduce the amount of calories consumed, or to have any significant effect on body weight. In fact, aspartame may actually increase appetite.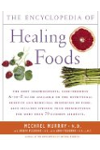 More About this Book
Encyclopedia of Healing Foods
From the bestselling authors of The Encyclopedia of Natural Medicine, the most comprehensive and practical guide available to the nutritional benefits and medicinal properties of virtually everything...
Continue Learning about Artificial Sweeteners