This is a great question for a number of reasons:
It's a common question for people with musculoskeletal injuries or surgery.
There's a good deal of uncertainty and misconception about the benefits and risks of exercise in a person with arthritis.
It demonstrates your desire to get back to exercising. I believe your motivation will help you recover from your surgery faster.
Some details about your condition matter. How extensive was the surgery? How severe is the arthritis? What type of arthritis do you have?
For nearly all types of arthritis, moving is better than not moving. It's true: "if you don't move it, you lose it." We tend to lose motion, strength and balance if we are not active. And a number of studies (though not all) that looked at the effect of running on the risk of arthritis suggest there is no clear increase in arthritis or other joint damage from running.
So, my advice is this: you can start running as soon as your surgeon tells you it's okay. But start slow. Run for brief periods and at low speed. Over weeks and months, you should be able to resume your old running routine.
A few words of caution to keep in mind:
This is probably not the time to start training for a marathon or begin highly competitive, high impact activities.
Every person is different. If running causes you significant pain or other problems, talk to your doctor. It may be time to find other non-weight-bearing exercises that do not stress your knees as much. Biking and swimming are good examples.
Make only small changes in your exercise routine. Start small and make no more than 10% changes each week. For example, increase your speed or how long you run (but not both) by 10% at a time.
Most people in your situation are able to resume running over a short time. I hope you'll be one of them!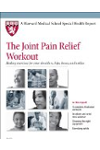 Continue Learning about Arthritis Treatment