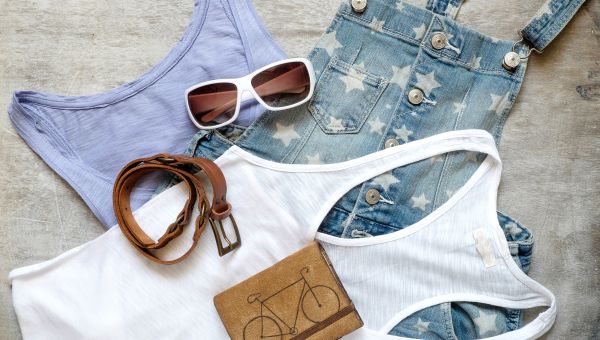 Try these easy arm routines to get sleek, sexy arms.
Call it the Sleeveless Swing: You wave hello to someone and that bit of upper arm flab keeps on swaying and flapping long after you've moved on down the street. It's enough to make a person want to swear off tank tops for good.
Step away from that long-sleeved cover-up! I've got some good news for you: There's still time to tame those bat wings before the hot summer sand goes cold. "People usually notice a difference in their arms fairly quickly," says fitness expert Wendy Batts (though of course how quickly depends on your genetic makeup).
The best arm-shaping formula is actually pretty simple. "Getting rid of body fat under your arms is no different from reducing body fat from anywhere else," says NASM Elite Trainer Chris Patrick. "First and foremost, you must consume fewer calories than you burn on a regular basis. A sensible, lower calorie diet combined with regular exercise will do the trick."
Healthy eating? Check. Regular cardio exercise? Check. Now comes the fun part (really!): toning your triceps. I dare you to do this dance-based bat wing-blasting workout from choreographer Stepp Stewart without feeling a big smile plaster its way across your face. (Yes, dance. Who says it has to be all about the legs?) Do a few songs' worth of this routine two or three times a week for some serious sculpting.
Sure, Ella Fitzgerald used to sing, "It don't mean a thing, if it ain't got that swing." But she didn't have arm flap in mind.
Medically reviewed in February 2020.