Anemia is a lack of iron or a deficiency of oxygen carrying capacity in red blood cells. Iron deficient anemia is a result of inadequate supply of dietary iron. It can also be a result of blood loss, usually during heavy menstruation.
From Good Kids, Bad Habits: The RealAge Guide to Raising Healthy Children by Jennifer Trachtenberg.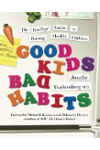 Anemia is a condition in which the number of red blood cells, the amount of hemoglobin (a part of the red blood cell), or the total volume of blood is less than normal, resulting in less oxygen being carried to the body's cells. Anemia can be caused by chronic kidney disease, low iron or folate levels, or bleeding problems. Anemia causes a feeling of extreme fatigue.
Continue Learning about Anemia