10 Smart Snacks Under 200 Calories
Whether you're craving sweet or salty, these healthy snacks are the perfect choice.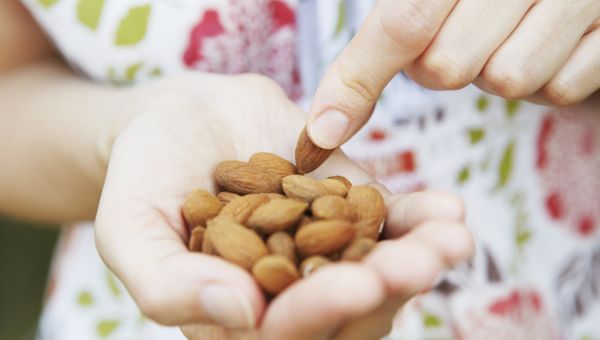 1 / 4
Believe it or not, snacking helps you maintain a healthy weight. The right snacks help fuel your body between meals and prevent you from binging on not-so-healthy foods. The key is choosing health snack options that are low in calories, high in protein and filled with nutrients -- not processed junk food. Try some of these delicious and satisfying snack ideas, each under 200 calories. 2 / 4
4 Energy-Boosting Snacks
These simple snacks are rich in
protein
, which helps keep you full and give you energy.
Cheese and crackers: 1 oz reduced-fat cheddar cheese, 6 reduced-fat whole-wheat crackers (Triscuit).
Tuna salad with crackers: ¼ cup prepared tuna salad,7 whole-wheat crackers (Kashi).
Yogurt: 5.3 oz fat-free vanilla Greek yogurt.
String cheese: 1 low-moisture, part-skim mozzarella string cheese. 3 / 4
3 Snacks for Fruit-Lovers
These delicious snacks are packed with essential nutrients, such as vitamins A and C, folate, potassium and fiber.
Hard-boiled egg and fruit: 1 hard-boiled egg, 5 large strawberries.
Fruit and pumpkin seeds: 1 large orange, 2 tbsp roasted pumpkin seeds
Apple with peanut butter: 1 small apple, 1 tbsp peanut butter 4 / 4
3 Healthy, Crunchy Snacks
Craving something crunchy? Put away the bag of chips or the chocolate chip cookies and choose one of these healthy snacks instead.
Veggies and hummus: 6 baby carrots,10 strips of bell peppers, 3 tbsp hummus
Almonds: 14 raw almonds
Granola bar: 1 roasted almond crunch granola bar (Nature Valley) Replay Slideshow