Living with Major Depressive Disorder
Learn seven ways major depression impacts your life.
Medically reviewed in December 2020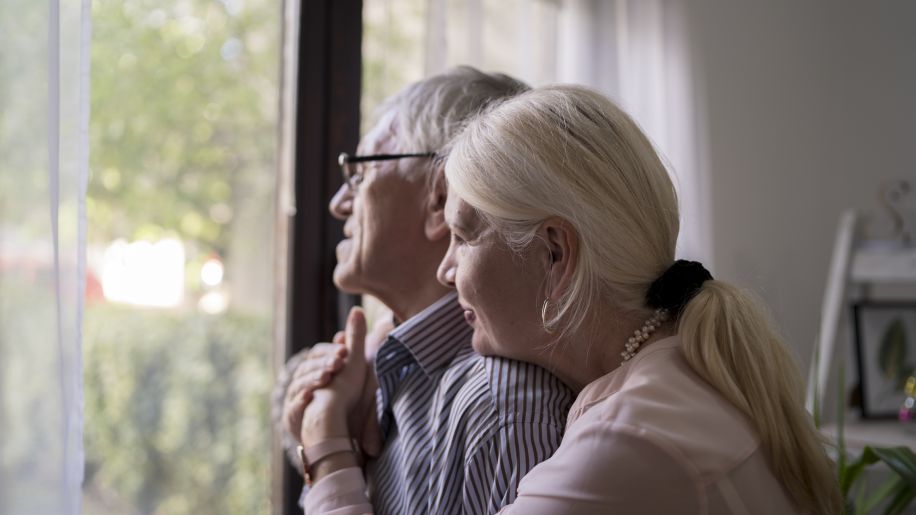 1 / 8
Major depression (also known as clinical depression, depressive disorder, or MDD) doesn't just affect you. It impacts your friends and family, and anyone close to you. It follows you to work and school. "Depression affects a person across the board," says Rob Doyle, MD, clinical instructor in psychiatry at Harvard Medical School and staff member at Massachusetts General Hospital. Left untreated, it's an equal-opportunity destroyer, he adds. Until you recover from major depression, be aware of how it affects your life.
2 / 8
Alcohol and Substance Abuse
Substance abuse is common among people with depression, says William Marchand, MD, assistant professor of psychiatry at the University of Utah and author of Depression and Bipolar Disorder: Your Guide to Recovery (Bull Publishing Co.). People with depression may self-medicate to feel better, or addiction can be the main problem and depression follows. "Drinking or taking illegal drugs may have a short-term effect of feeling better, but there is good evidence that it worsens depression," Marchand says. A drink or two a day doesn't mean you're an alcoholic, but your doctor should assess this. Your doctor needs to know if you need help for substance abuse, depression, or both.
3 / 8
Problems at Work or School
Depression can cause sleep problems, making it hard to fall and stay asleep. If you don't get enough ZZZs, you'll feel foggy and sluggish the next day. "If you've got a boss keeping an eye on things in this tight economy, the first to be let go will be those perceived not to be pulling their weight," Doyle says. If you arrive late or take too long on tasks, coworkers may notice. "They don't know you're functioning on 3 hours of sleep," Doyle says. Resentments may form, affecting work relationships, and you could be pegged as lazy or disorganized. To make matters worse, "you may not even know you're depressed and buy into the idea that you're lazy," Doyle says.
4 / 8
Depression and Loneliness
If you have major depression, the things you used to enjoy aren't enjoyable anymore. Say you're a huge Red Sox fan and the team is on a losing streak. Someone not suffering from depression will get over it, especially after a few wins. "But a depressed person doesn't care either way," Doyle says. "If you offered them free tickets, they'd say, 'No, give them to someone else.'" There's a general loss of interest in life. "The depressed person is just going through the motions, not engaged," Doyle says. "They'd rather sit at home and isolate themselves in their room.
5 / 8
Thoughts of Self-Harm
A person with depression may feel like there's a dark cloud hanging over his or her head. "It can become quite painful," Doyle says. Friends and family may become impatient, especially if it's the kind of depression with a genetic component that gets triggered even when life is good and things are going your way. You may start to think life is too difficult or have thoughts of harming yourself. Discuss with your doctor a plan for what you will do if these thoughts occur. If you think you might hurt yourself, call the 24-hour National Suicide Prevention Lifeline at 800-273-8255, go to the emergency room, call your healthcare provider, or call a designated family member
6 / 8
Family Problems
"Depression almost always changes a person's thinking," Marchand says. It changes the way you act at home. You feel negative about yourself, and see the entire world through a negative lens. On top of this, work issues can lead to family problems, especially if there is job loss. Often, family members don't understand what's going on. Statements such as, "What's wrong with you?" or "Snap out of it!" only increase feelings of worthlessness and sadness. Learning about depression can help stave off comments like these. To promote understanding and support, it may be helpful for a family member or friend to go with you to some of your doctor's appointments and therapy sessions.
7 / 8
Relationship Problems
When major depression sets in, your spouse or partner may wonder what he or she did wrong. "There's a real set-up for misunderstandings and arguments," Marchand says. Loss of sex drive can be frustrating for your spouse, adding fuel to the idea that you aren't attracted to or don't care about them anymore. Your partner may even blame his or herself for your behavior. Relationship problems only lead to more depression, and it becomes a vicious cycle. This is a good reason for your spouse to have an understanding of major depression and symptoms of depression, and to go with you to occasional doctor's appointments or therapy sessions.
8 / 8
Depression and Anxiety
"Anxiety disorder is common with depression," Marchand says. If you have it, it's important to establish that upfront, since some antidepressants can initially worsen anxiety. Treatment for anxiety and major depression may include medications, psychotherapy, or both. For people with less severe symptoms, medication isn't always necessary. Talking through feelings of sadness and anxiety with a therapist is sometimes enough. "The brain changes in response to our experience," Marchand says. In this way, psychotherapy can help you find constructive ways of coping with the stress that brought on the depression or anxiety, and help you feel more like yourself again.
Replay Slideshow