Yoga has countless poses and many of these can assist you to build balance. Your best research will be to type in some of the names listed below to get a picture as words will not describe as well:
Siddha-asana
Nataraja-asana
Ekapada-asana
Ardhachandra-asana
Vriksha-asana
Garuda-asana
Anjanaya-asana
Again, these are some of many and the pictures will be worth a thousand words.
The tree pose is a great way to improve your balance.
With your feet together and your hands in prayer position on your chest, slowly place the sole of your right foot on the inside of your left leg with your toe on the ground. Hold it there for 5 deep inhales and then switch sides. As this gets easier for you, walk your foot up to your calf, but make sure you are completely balanced before you do.
When you first start practicing this pose, watch this clip. Then practice in front of the mirror so you can correct yourself.
Following are examples of yoga balance poses:
Modified side plank: This pose strengthens your arms and torso, and trains the muscles in your body to work in unison.
Modified crescent lunge: This pose integrates all of your muscles, creating stability in the lower body and lengthening the upper body.
Eagle: The eagle pose teaches balance and reminds us to center our minds.
Tree: This still, balancing pose can serve as a standing meditation to bring calm to the body and mind.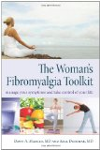 Tree pose, Eagle pose, Dancing Shiva, Warrior 3 and Chair pose can help you with your standing balance by strengthening the legs, ankles and core. Crow pose, boat pose and plank pose will help you build strength in your transverse abdominals which helps you balance as well.
Continue Learning about Yoga