To perform the one-leg lift or half locust pose, follow these steps:
1 Lie down on your stomach with legs close together and hands on the sides.
2 Make sure your abdomen, chest and chin are touching the ground.
3 Clench your fists and keep them facing upwards.
4 Inhale and hold your breath.
5 Taking support of the fist, raise your left leg backwards straight up, without bending the knee.
6 The body from navel upwards should be on the ground.
7 Hold the leg in the raised position for five seconds.
8 Keep your right leg straight and steady.
9 Exhale slowly and bring your left leg down. Complete exhalation.
10 Repeat the same steps with your right leg.
Continue Learning about Yoga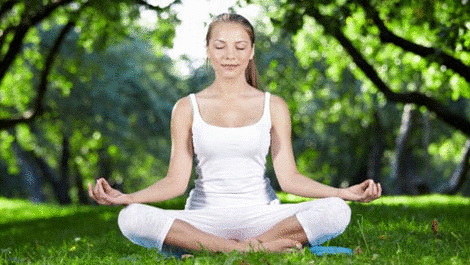 Yoga is powerful in relieving stress and aids in musculoskeletal strength. Stretching, deep breathing and toning boosts energy levels and benefits circulation and flexibility. Learn more from our experts about yoga.