Yes, yoga is about honoring your body and students are reminded to practice individually based on their needs at all times. You will find that there are classes offered for all different types of students from beginners, students with injuries (restorative or gentle classes), to the intermediate and advanced athletic student. For example, if a student has an injury or limited range of movement, they can focus on the breath and meditation aspect of yoga and perform breathing and meditation techniques while simply standing, sitting, or laying down. It is always important when entering a yoga class to inform the teacher of any special circumstances or injuries as they will be able to facilitate variations and postures that best suit your needs.
I believe that every aspect of yoga makes it a great choice for just about everyone! Here are just a few reasons why everyone could/should practice yoga:
- Yoga can be progressed or regressed to match your fitness level and ability. This also means it is suitable for people of all ages
- Yoga can be performed using free weights in a 100 degree room with 20% humidity or it can be practiced using just your body and at ambient temperature
- It increases range of motion, flexibility, cardiovascular health, muscle strength and tone
- Yoga teaches you to control your breathing and calm your mind
- You can make the practice of yoga 'your own', meaning it is your journey to learn about yourself from the inside out
- The relaxation techniques you learn in yoga can be used in the workplace or home
- Yoga teaches you to become consciously aware of your body and the space it occupies
- You will learn to 'open up' areas of your body that are holding tension and stress
- As with other forms of physical activity, yoga promotes longevity, health and wellness
The list could go on and on! If you haven't already, give yoga a try, you won't be disappointed!
In the weight room at any coed gym, there's only one thing that smells worse than the sweat-the machismo. Guys bang out 300-pound bench presses, grunt like agitated bulls, and lift their shirts to see how well their abs resemble tire treads.
Not every gym is like that, but there's always a fair share of one-upsmanship when you mix a bunch of testosterone-filled guys with barbells. That can be an intimidating setting for any novice, and frankly, it's not for everyone.
But yoga is.
The ancient method of exercise-which is based on the principles of stretching, breathing, and being in tune to all of the ways your body can move-has become popular in gyms and homes because of the major health benefits you can derive from it.
Perhaps the best part about yoga is that it's missing the machismo factor. ("Yeah, baby, gimme a deep downward dog! Deeper! 10 more seconds! C'mon, you wimp!"). The gurus joke that really loose people are losers if they think that's their most important achievement. Yoga is all about how much you can do-knowing your body and its limits.
Though it can offer so many benefits, I see yoga has having three major advantages in terms of longevity:
Yoga increases your flexibility. Your muscles aren't static tissues. They move, they expand, they contract. The more flexible they are, the better range of motion you have and the less stress you'll have on your joints doing normal activities.
Yoga increases your strength. No, in yoga, you're not holding any weights, and, yes, yoga looks more tranquil than a Pacific Ocean sunset. But some of these poses are as taxing as they are relaxing. They force your muscles to hold your body weight, which counts as resistance training-and that gives you the additional benefit of building bone density.
Yoga helps you focus on your breathing. There's certainly a meditative component to holding one position for a minute or longer, and that helps you concentrate on proper breathing and posture-both of which not only have spiritual effects, but physical effects as well.
Another perk of yoga? It's easy-so easy that a lot of the moves are just derivations of the basic stretching moves you did in elementary school PE. And you can reap benefits from as little as five minutes at a time with a simplified yoga plan.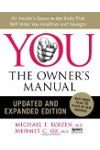 Continue Learning about Yoga