Meditation, or dhyana in Sanskrit, means to contemplate, meditate, and cultivate quiet. This is a core practice in yoga and virtually all spiritual traditions as it seeks to quiet distractions of the mind and facilitate the perception of the true self. If you give yourself the space, a quiet place to tune in, astounding things will come to the forefront which you may have never acknowledged or discovered before. For example, have you ever heard someone say, "listen to your life, it is speaking to you"? Yoga meditation is based on this same kind of principle; it is just that we are generally too busy or distracted to even open up and listen. Meditation can help your brain work more efficiently. Sat Bir Singh Khalsa, assistant professor of medicine at Brigham and Women's Hospital, Harvard Medical School, says that, "meditation has both short- and long-term benefits to brain structure and function". There are several meditation techniques to choose from, a yoga practice can be meditation in and of itself as you use the details of pose alignment and arising sensations to anchor your attention to the present moment. Counting breaths, usually 1-10 then returning to 1 again, is another way to anchor the mind. Drifting attention becomes immediately evident when you lose count. As this happens you just start at 1 again. As your skill develops, the breath count can go beyond ten. Another option is finding a central focus on an object with a soft gaze and centered breath. With all of these techniques the idea is the same, a calm, concentrated, stilling, and focused practice aimed at bringing space and peace to the usual mind-chatter in order to become open and uncover what's real.
Continue Learning about Yoga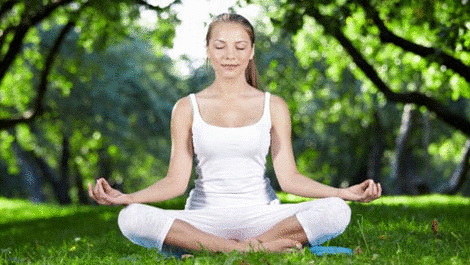 Yoga is powerful in relieving stress and aids in musculoskeletal strength. Stretching, deep breathing and toning boosts energy levels and benefits circulation and flexibility. Learn more from our experts about yoga.