After the baby is born the placenta is delivered. After delivery the placenta is examined to be certain it is delivered intact. The examiner is inspecting the edges and surface area to look for any tears, rips or evidence of missing tissue. These findings are indicators that there may be retained placental tissue within the uterus. In addition the placenta is weighed and measured. These measurements as well as observations about the color, consistency of the placental tissue, signs of infraction and insertion of the umbilical cord, may be useful in planning care for the newborn.
In the pecking order of things you want to look at in the delivery room, your placenta may rank pretty close to the bottom of the list, but that doesn't mean your doc or midwife should feel the same way. A one-minute examination of the placenta provides info that may be important to the care of both mother and infant. During the examination, she will look at the size, shape, and consistency of the placenta, as well as the umbilical cord. She'll also make sure it's complete and has no missing parts (leaving some of the tissue in the body can cause hemorrhages up to two weeks later).
The delivered placenta can also give clues to future problems, and if something looks abnormal, tests can help determine the best course of treatment or monitoring in future pregnancies. A thin cord can indicate a stressed environment in utero, which may help you make different lifestyle decisions during your next pregnancy. And a placenta that has calcification may indicate a decreased delivery of nutrients and that Mom may have a condition that has compromised her arterial health, like unrecognized changes in blood pressure.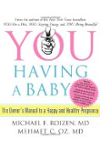 Continue Learning about What Will Happen After Delivery & Pregnancy