When you are living with balance in your life, you are living with peace and harmony every day. Balance comes in physical forms, emotional forms, and a spiritual form. Being in balance may mean something different to each individual. For me, having a balanced life means creating time for the things I have to do, as well as the things I like to do. We must all eat and sleep each day. Many of us must also work. Some go to school. It is up to each of us to create harmony between our life responsibilities while finding time daily, or weekly, to participate in activities that bring us pleasure, personal fulfillment, and rejuvenation. Eating healthy and finding time to do some form of physical exercise on a routine basis creates physical balance in our bodies. Adequate rest and sleep are also necessary for our bodies to rejuvenate and feel refreshed so we are able to take on other activities in our lives.

Balance also means making time for friends and family. This is part of our emotional balance. Having a support system is important and makes us feel cared for and loved, knowing there is someone else that cares about our wellbeing. It is also a good feeling to be supportive for another person that you love and care for. It becomes an equal relationship of giving and receiving, offering equal emotional balance. When a relationship is in balance, the circle of giving and receiving is complete. When this happens you know you have been blessed with a loving and caring person in your life that also recognizes the need for balance. Cherish and appreciate this person always.

It is also important to find quiet and down time as well as fun and playful time. Quiet or down time allows us to rejuvenate and refocus. This becomes our spiritual balance. Your body, mind, and spirit need time to refuel. Take some down time each day to reflect on the things that are important to you. Refuel your soul. This can be done in the form of yoga, meditation, or by simply just being quiet while listening to relaxing music. Use this time to reconnect with your inner spirit. Connect with your self-love and your appreciation for all that you have. You could also use this time to visualize your desires. This will create peace for you within your day and remind you who you really are and what is important.
Continue Learning about Wellness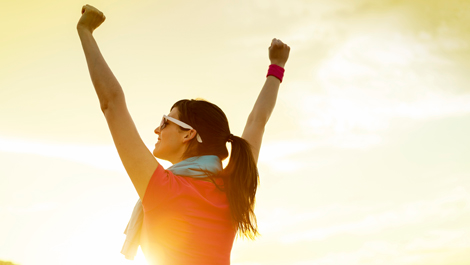 Wellness is a difficult word to define. Traditionally wellness has meant the opposite of illness and the absence of disease and disability. More recently wellness has come to describe something that you have personal control over. ...
Wellness is now a word used to describe living the best possible life you can regardless of whether you have a disease or disability. Your wellness is not only related to your physical health, but is a combination of things including spiritual wellness, social wellness, mental wellness and emotional wellness. Wellness is seen as a combination of mind, body and spirit. Different people may have different ideas about wellness. There is no single set standard for wellness and wellness is a difficult thing to quantify.
More