To assess your general health, you could consider your body mass index (BMI), waist circumference (WC) and a body shape index (ABSI). Bear in mind that these are all general assessments of health; your doctor can explain your specific risk factors for medical conditions.

Obesity has long been associated with an increased risk of chronic diseases, including diabetes, coronary heart disease, liver disease and certain cancers. Your BMI is a measurement that factors in your height along with your weight. It can help guide you in determining whether you're within a healthy weight range. However, your BMI doesn't assess other measures of health, such as lean muscle mass. You could also consider your waist circumference, which enables you to assess the amount of abdominal fat you have. Excessive abdominal fat is a health concern because it may increase the risk of type 2 diabetes and cardiovascular disease.

Another general measurement of health, a body shape index, factors in your weight, height and waist circumference for a more comprehensive picture of your well-being.
Continue Learning about Wellness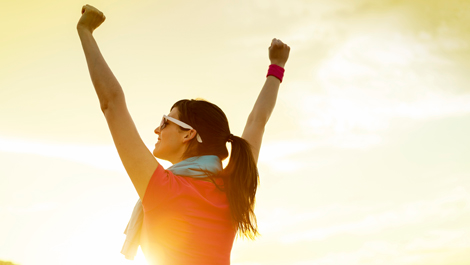 Wellness is a difficult word to define. Traditionally wellness has meant the opposite of illness and the absence of disease and disability. More recently wellness has come to describe something that you have personal control over. ...
Wellness is now a word used to describe living the best possible life you can regardless of whether you have a disease or disability. Your wellness is not only related to your physical health, but is a combination of things including spiritual wellness, social wellness, mental wellness and emotional wellness. Wellness is seen as a combination of mind, body and spirit. Different people may have different ideas about wellness. There is no single set standard for wellness and wellness is a difficult thing to quantify.
More