Who knew that shopping was considered a form of physical activity?
It may not be a high-intensity aerobic workout, but if you are pounding the pavement at the mall with a lengthy holiday shopping list, you could be burning a fair number of calories.
During a three-hour shopping spree, you can burn up to about 600 calories. If you skip the elevator or escalator in the mall, you'll end up burning an additional 12 calories per minute climbing.
Shop to help lose some pounds!
Don't feel too guilty about that weekly trip to the shopping mall, electronics boutique, or local thrift store. Turns out shopping may actually be good for you! In a study, seniors who shopped every day enjoyed mortality rates that were about 27 percent lower compared with their peers who rarely or never shopped.

Long Life for Sale
Researchers aren't exactly sure what the connection is between shopping and longevity. It might be that frequent shopping led to decreased mortality. Or it's possible that healthier, more functional seniors were simply able to shop more. But researchers posit that frequent shopping might boost health because it causes people to be more active and requires lots of walking. And mingling with sales people and fellow shoppers may offer opportunities to socialize -- something that's good for emotional health and well-being. Or people who love to shop may simply get a psychological boost from engaging in an activity they enjoy -- another key part of living a longer life.
Continue Learning about Wellness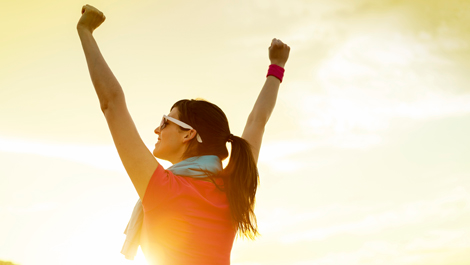 Wellness is a difficult word to define. Traditionally wellness has meant the opposite of illness and the absence of disease and disability. More recently wellness has come to describe something that you have personal control over. ...
Wellness is now a word used to describe living the best possible life you can regardless of whether you have a disease or disability. Your wellness is not only related to your physical health, but is a combination of things including spiritual wellness, social wellness, mental wellness and emotional wellness. Wellness is seen as a combination of mind, body and spirit. Different people may have different ideas about wellness. There is no single set standard for wellness and wellness is a difficult thing to quantify.
More