It is physiologically impossible to be grateful and experience stress at the same time. Research shows grateful individuals report having more energy and less physical complaints than their non-grateful counterparts. Studies tell us daily gratitude exercises resulted in higher levels of alertness, enthusiasm, determination, optimism, and happiness.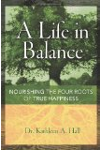 Gratitude is a powerful emotion that can have a compelling impact on your health. When you start noting what you're grateful for -- not only the big things, but the small, everyday blessings as well -- you're likely to feel happier, less depressed, and less anxious.
Robert A. Emmons, a researcher at the University of California, Davis, has conducted extensive research on gratitude. In his studies, he and his colleagues have asked participants to keep daily or weekly gratitude journals. (Control subjects did not.) He has found that those who keep gratitude journals:
Exercised more regularly, reported fewer physical symptoms, felt better about their lives as a whole, and were more optimistic about the upcoming week.
Were more likely to have made progress toward personal goals.
Reported higher levels of the positive states of alertness, enthusiasm, determination, attentiveness, and energy.
Practicing active gratitude helps you see how full your life is, and it allows you to put negative experiences into perspective.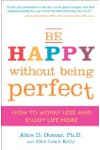 Gratitude is strongly and consistently associated with greater happiness in positive psychology research. All of us have much to be thankful for—a sunny day, a loving partner, a full belly, a joyful moment shared with a friend, or even light traffic on the way to work. Shining a spotlight on goodness in your life allows you to truly relish positive experiences. As you do, you may recognize that the wellspring of this goodness lies beyond you. Such feelings connect us to something larger than our individual experiences—whether to other people, nature, or a higher power.
Continue Learning about Wellness