Digital scales will assist in tracking your weight. If you have a weight loss goal then you will be able to periodically check your weight to see how you are succeeding.
One thing to keep in mind, do not over use the bathroom scale. All too often individuals get obsessed with their scale. They weigh themselves once a day and if they do not see results may not be as motivated. Remember, you will not lose weight everyday. A goal would be to only weight in once a week, more than that will not be beneficial. Again, you need to keep yourself motivated and checking your weight daily will not be the proper motivation.
A digital bathroom scale doesn't need to cost more than $30. Beyond the price, there are a lot of benefits to owning a digital scale: most use lithium batteries so they turn off automatically and conserve power. Additionally, the digital readings cut out the guesswork and keep you honest about your weight.
This content originally appeared on
doctoroz.com
Continue Learning about Wellness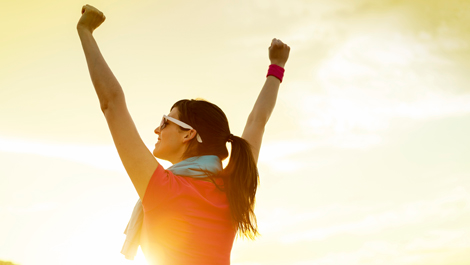 Wellness is a difficult word to define. Traditionally wellness has meant the opposite of illness and the absence of disease and disability. More recently wellness has come to describe something that you have personal control over. ...
Wellness is now a word used to describe living the best possible life you can regardless of whether you have a disease or disability. Your wellness is not only related to your physical health, but is a combination of things including spiritual wellness, social wellness, mental wellness and emotional wellness. Wellness is seen as a combination of mind, body and spirit. Different people may have different ideas about wellness. There is no single set standard for wellness and wellness is a difficult thing to quantify.
More