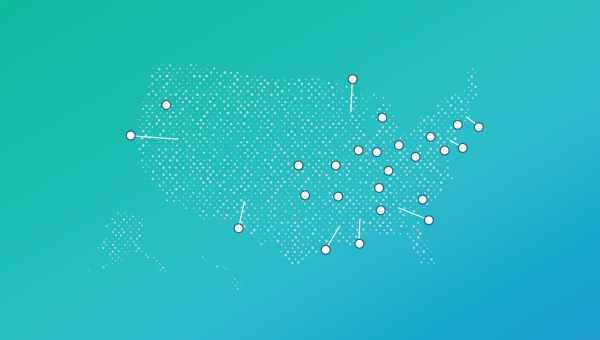 The 25 Unhealthiest States in the Country
Where does your home state rank?
1 / 27
The Gallup-Sharecare Well-Being Index recently ranked the healthiest and least healthy states in the country. The Index determined each state's ranking by measuring five markers of health: purpose, social, financial, community and physical well-being.
Americans are getting healthier: Smoking rates are at a historical low and more people than ever before are exercising. Rates of chronic diseases, like obesity, diabetes and depression, however, are climbing.
So, how healthy (or unhealthy) is your state? Here are the 25 unhealthiest states in the nation. 2 / 27

26: New Mexico

New Mexico's breathtaking desert vistas may be inspiring its residents to get out and get moving—the state ranks 12th in the country for physical well-being. It also boasts a strong sense of purpose among its residents. Those seeking a tight-knit community may be let down, however; New Mexico comes in at number 47 in that category.

Well-Being Score: 61.6
Purpose Rank: 9
Social Rank: 13
Financial Rank: 33
Community Rank: 47
Physical Rank: 12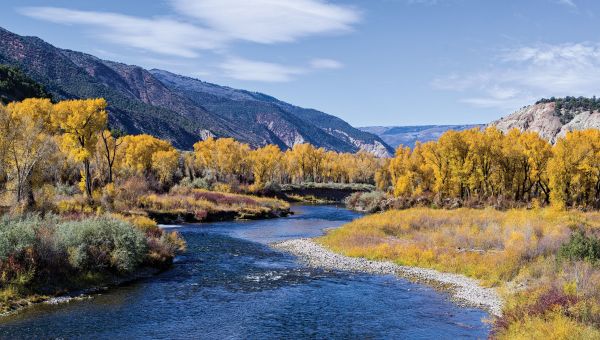 3 / 27

27: Wisconsin

Thanks to a stronger financial health ranking and a solid community ranking, Wisconsin climbed one spot in the index since 2016. Go get 'em, Cheeseheads!

Well-Being Score: 61.6
Purpose Rank: 36
Social Rank: 44
Financial Rank: 12
Community Rank: 20
Physical Rank: 30 4 / 27

28: New Jersey

There's good and not-so-good news for the Garden State: While New Jersey broke into the top 10 in terms of purpose, it doesn't provide its residents with a very strong sense of community.

Well-Being Score: 61.5
Purpose Rank: 10
Social Rank: 21
Financial Rank: 29
Community Rank: 35
Physical Rank: 11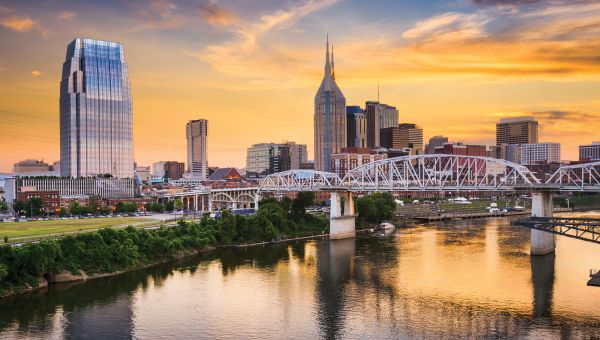 5 / 27

29: Tennessee

"Proud as we can be / to live in Tennessee" sung country icon Johnny Cash of his adopted home state, where community is both a priority and point of pride. While improving, its financial and physical standings aren't as stellar, placing it at number 29 on the Index.

Well-Being Score: 61.5
Purpose Rank: 10
Social Rank: 21
Financial Rank: 29
Community Rank: 15
Physical Rank: 40 6 / 27

30: Maryland

The city of Baltimore's renaissance in recent years could contribute to the healthy purse strings evident in Maryland's financial rankings. And with the United States Naval Academy located in Annapolis, little wonder that it ranks 19th for fitness. But a sense of purpose could be improved among residents, and an especially low ranking for factors that feed strong communities, such as schools and housing options, keep the state's well-being index stuck at 30.

Well-Being Score: 61.3
Purpose Rank: 32
Social Rank: 20
Financial Rank: 22
Community Rank: 44
Physical Rank: 19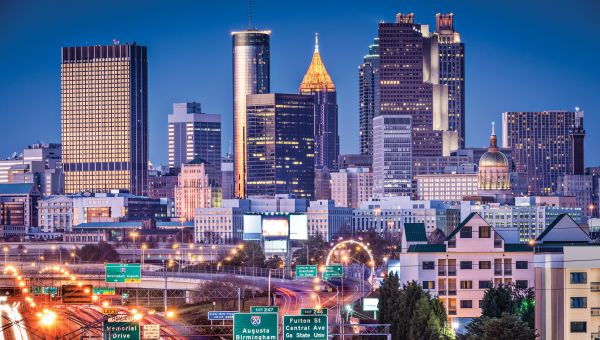 7 / 27

31: Georgia

Southern hospitality is alive and well in Georgia—it ranks number 17 in social well-being. Where doesn't the Peach State thrive? Physical activities and financial well-being, coming in at number 36 and number 43, respectively.

Well-Being Score: 61.3
Purpose Rank: 15
Social Rank: 17
Financial Rank: 43
Community Rank: 32
Physical Rank: 36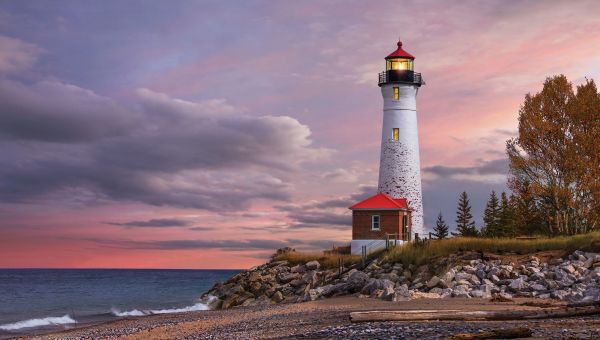 8 / 27

32: Michigan

In its heyday, Detroit was the seat of the auto industry and Motown. Financial health offers a bright spot, but lackluster rankings for physical activity—in spite of Michigan's abundant inland lakes and bordering four of the five Great Lakes—lower its overall score on the Index.

Well-Being Score: 61.3
Purpose Rank: 28
Social Rank: 25
Financial Rank: 19
Community Rank: 28
Physical Rank: 37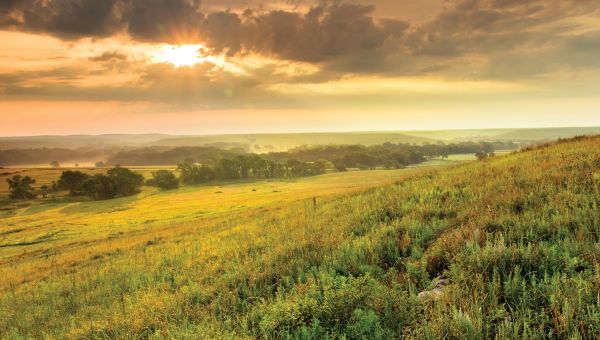 9 / 27

33: Kansas

There's no place like home, especially when that home is Kansas. Here in the American heartland, residents enjoy a sense of community and healthy finances, but the rankings take a dip for social connections and purpose.

Well-Being Score: 61.2
Purpose Rank: 42
Social Rank: 47
Financial Rank: 20
Community Rank: 26
Physical Rank: 32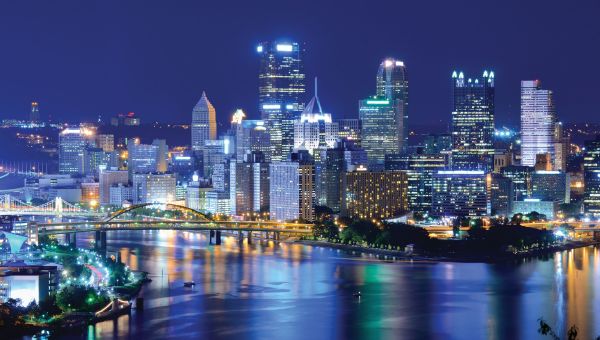 10 / 27

34: Pennsylvania

From A (Allentown) to Z (Zionhill), Pennsylvania hovers right around the middle of the Index for all five factors of well-being.

Well-Being Score: 61.2
Purpose Rank: 31
Social Rank: 16
Financial Rank: 24
Community Rank: 34
Physical Rank: 33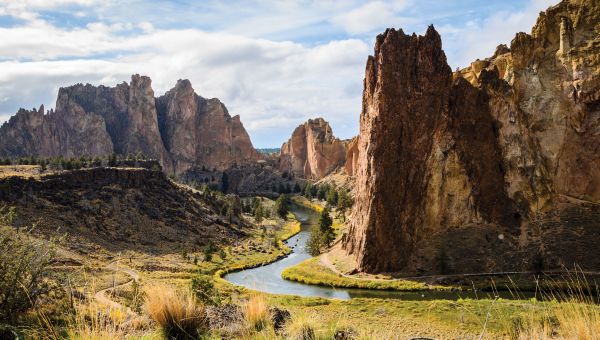 11 / 27

35: Oregon

You may associate Oregon with Portlandia and pine trees, but it's a good place for finding a like-minded community, too. If you want to make some money, however, Oregon may not be the place for you; it ranks near the bottom of the Index for financial health.

Well-Being Score: 61.1
Purpose Rank: 49
Social Rank: 34
Financial Rank: 42
Community Rank: 22
Physical Rank: 25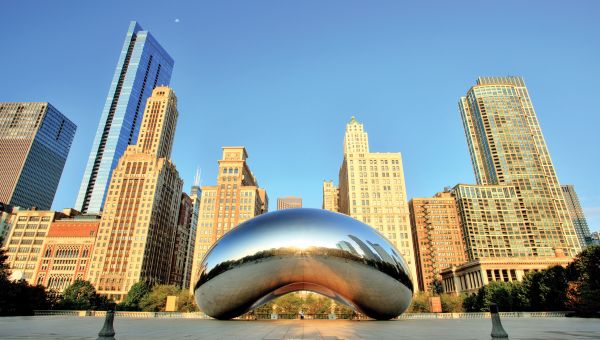 12 / 27

36: Illinois

Illinois is much more than Chicago: the state is blanketed by farmlands, as well as 3,300 acres of forests, providing plenty of opportunities for hiking and enjoying the great outdoors. While the Prairie State fares well for fitness and finances, a shaky sense of purpose gives it an overall score of 36th in the Index.

Well-Being Score: 61.1
Purpose Rank: 26
Social Rank: 23
Financial Rank: 16
Community Rank: 48
Physical Rank: 27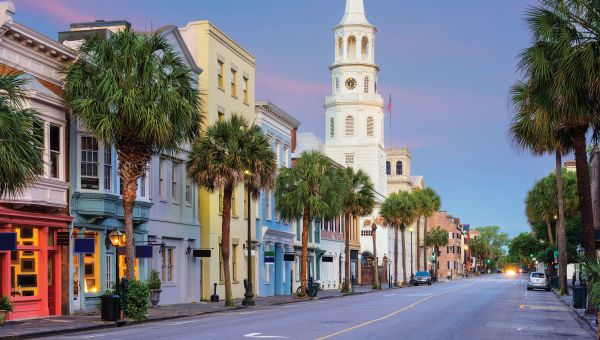 13 / 27

37: South Carolina

There's good and not-as-good news for the Palmetto State: Though it ranks in the top 15 in the purpose and social categories, it places in the bottom half for physical and financial health.

Well-Being Score: 61.0
Purpose Rank: 14
Social Rank: 10
Financial Rank: 44
Community Rank: 21
Physical Rank: 44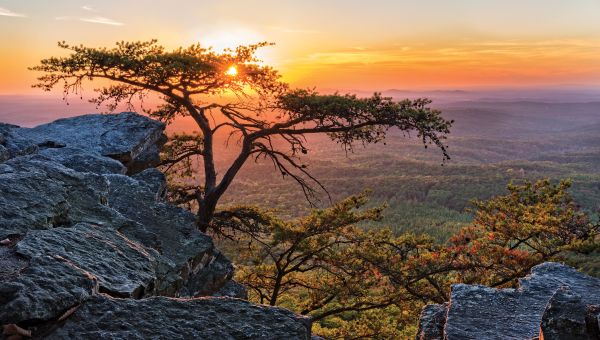 14 / 27

38: Alabama

There's good and bad news for Alabama. Home to college football giant the University of Alabama's Crimson Tide, Alabama ranks 8th in purpose and 21st in community scores. Roll tide! But this state also ranks 45th in financial and 44th in physical well-being standings, placing it at number 38 on the Index.

Well-Being Score: 60.8
Purpose Rank: 8
Social Rank: 26
Financial Rank: 45
Community Rank: 21
Physical Rank: 44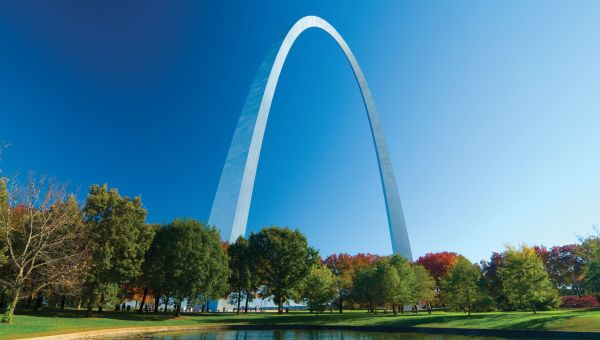 15 / 27

39: Missouri

"Show me" the health rankings for the Show-Me State! Home of the Gateway Arch, Kansas City-style barbecue and major college football fandom, Missouri hovers below the midway mark of the Well-Being Index in all five markers of health.

Well-Being Score: 60.7
Purpose Rank: 38
Social Rank: 36
Financial Rank: 25
Community Rank: 37
Physical Rank: 39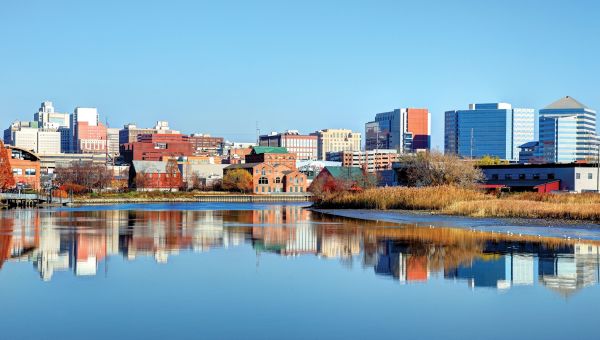 16 / 27

40: Delaware

Residents of the First State, Delaware, know their purpose in life! It ranks number 11 in that category. Where doesn't Delaware fare? Social connections, a sense of community and physical activity. And despite the state's zero sales tax, it ranks towards the bottom of the Index at number 41.

Well-Being Score: 60.7
Purpose Rank: 11
Social Rank: 31
Financial Rank: 41
Community Rank: 46
Physical Rank: 31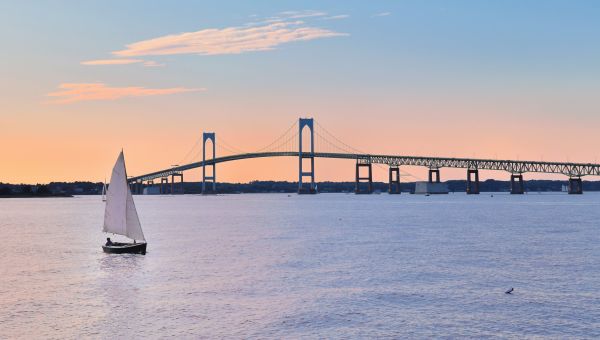 17 / 27

41: Rhode Island

Boasting gorgeous coastal areas in and around Narragansett Bay, our smallest state provides wonderful options for outdoor activities like boating and beach-going. Unfortunately, sense of purpose and social opportunities are scarce, which puts Rhode Island towards the lower part of the Index.

Well-Being Score: 60.5
Purpose Rank: 50
Social Rank: 50
Financial Rank: 36
Community Rank: 39
Physical Rank: 21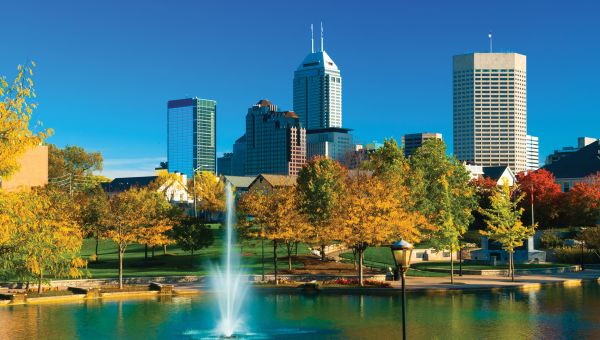 18 / 27

42: Indiana

The Hoosier state is host to the famed Indianapolis 500 car race. And while the event puts Indiana on the national stage each Memorial Day weekend, it's not enough to lift the state's 41st ranking for community pride. A low score for physical fitness helps keep the state in the bottom 10 of the index.

Well-Being Score: 60.4
Purpose Rank: 37
Social Rank: 35
Financial Rank: 30
Community Rank: 41
Physical Rank: 42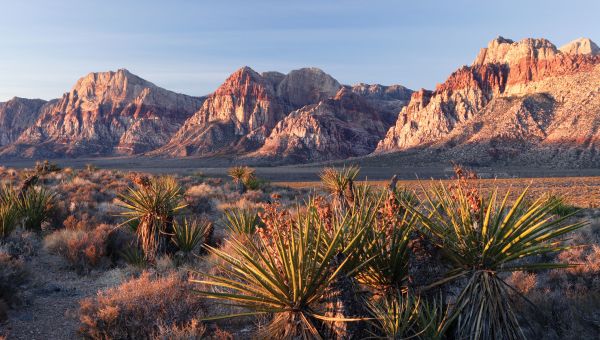 19 / 27

43: Nevada

Nevada is home to beautiful desert vistas and flashy casinos where you can hopefully win a few bucks, but ranks in the bottom half of the Index in most markers of health. And if you're looking for a tight community, you won't cash-in here—it's second-to-last in that category.

Well-Being Score: 60.2
Purpose Rank: 39
Social Rank: 43
Financial Rank: 40
Community Rank: 49
Physical Rank: 34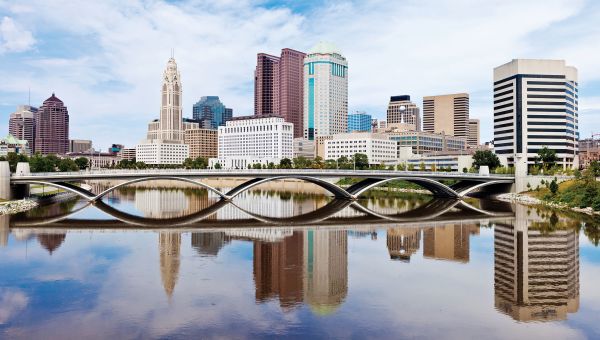 20 / 27

44: Ohio

Ohio is known for its massive college football following—with a whopping 13 Division 1 college football teams—but isn't topping the charts in terms of health. The state hovers in the fourth quintile of the Index in financial well-being, and ranks even lower in sense of purpose and community, as well as social and physical well-being.

Well-Being Score: 60.0
Purpose Rank: 44
Social Rank: 41
Financial Rank: 38
Community Rank: 42
Physical Rank: 43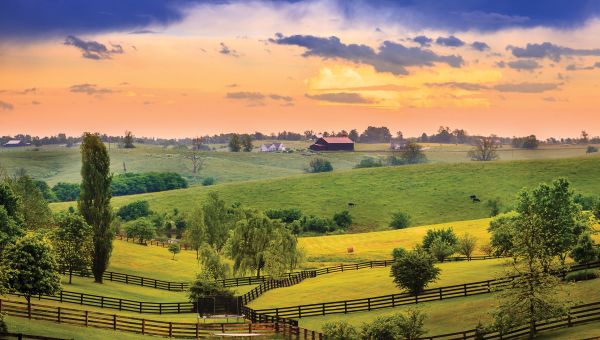 21 / 27

45: Kentucky

The Blue Grass State is host to the Kentucky Derby—the first leg of the Triple Crown. It also makes 95 percent of the world's bourbon, giving rise to its equally famous drink, the Mint Julep. But in spite of these sources of civic pride, the rest of the state's rankings don't fare as well, with poor showings for finances and sense of purpose. And with a 48th ranking for fitness, more physical activity could help lift Kentucky from the ranks of the lowest states.

Well-Being Score: 59.8
Purpose Rank: 48
Social Rank: 32
Financial Rank: 37
Community Rank: 33
Physical Rank: 48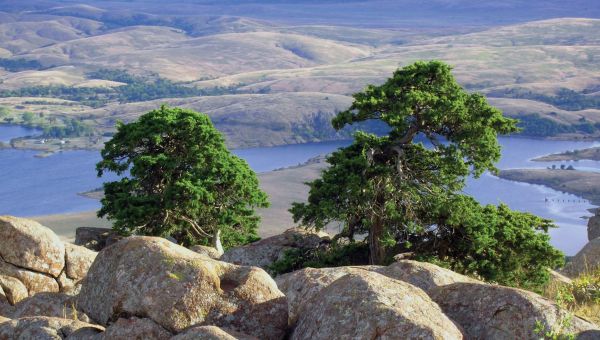 22 / 27

46: Oklahoma

Despite its wide, open spaces and beautiful plains, Oklahoma ranks fifth from the bottom in the Well-Being Index, due to a lower score in community and poor social, financial and physical well-being.

Well-Being Score: 59.7
Purpose Rank: 18
Social Rank: 48
Financial Rank: 47
Community Rank: 38
Physical Rank: 47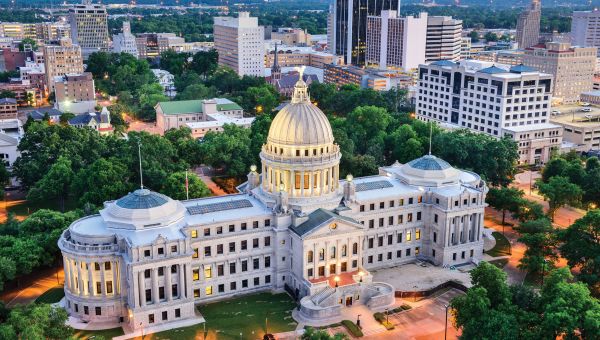 23 / 27

47: Mississippi

Mississippians feel pretty good about their purpose in life—they rank 24th in the nation. While Mississippi is well-known as the birthplace of the blues and TV superstar Oprah Winfrey, the state isn't making history with its financial or physical well-being.

Well-Being Score: 59.6
Purpose Rank: 24
Social Rank: 39
Financial Rank: 50
Community Rank: 40
Physical Rank: 46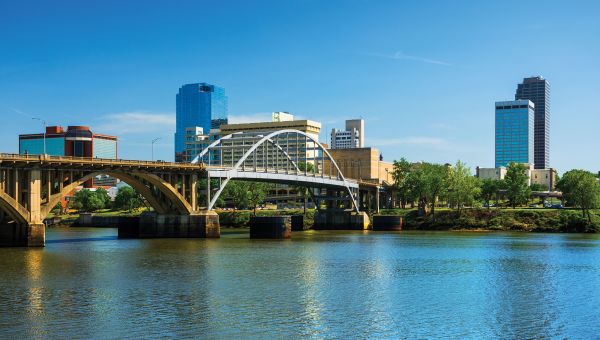 24 / 27

48: Arkansas

Arkansas may have produced the 42nd President of the United States Bill Clinton, but it's not making any history with its health rankings. Arkansas ranks 31st in community, 46th in sense of purpose and comes in second from the bottom of the Index for social and physical well-being.

Well-Being Score: 59.4
Purpose Rank: 46
Social Rank: 49
Financial Rank: 46
Community Rank: 31
Physical Rank: 49 25 / 27

49: Louisiana

The "Big Easy"—home to Mardi Gras fun and a rich jazz heritage—is also a haven for food lovers, starting with beignets for breakfast and po'boys for lunch. And while it's worked valiantly to overcome adversities such as Hurricane Katrina, the financial ranking remains low and communities have suffered mightily, placing the state near the bottom of the index.

Well-Being Score: 58.9
Purpose Rank: 27
Social Rank: 42
Financial Rank: 49
Community Rank: 50
Physical Rank: 45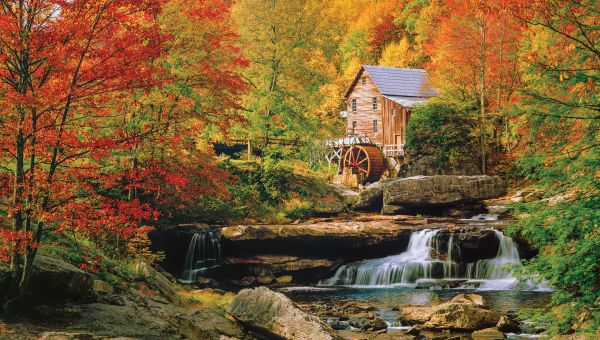 26 / 27

50: West Virginia

Despite possessing some truly beautiful natural spaces and a nationally renowned college football team—go Mountaineers!—West Virginia places at the bottom of the Well-Being Index for the ninth year in a row. The state ranks last in the physical category and in the bottom quintile for financial well-being and community.

Well-Being Score: 58.8
Purpose Rank: 40
Social Rank: 37
Financial Rank: 48
Community Rank: 45
Physical Rank: 50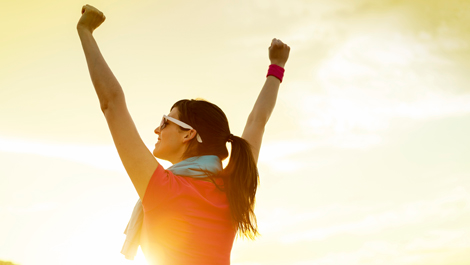 Wellness is a difficult word to define. Traditionally wellness has meant the opposite of illness and the absence of disease and disability. More recently wellness has come to describe something that you have personal control over. ...
Wellness is now a word used to describe living the best possible life you can regardless of whether you have a disease or disability. Your wellness is not only related to your physical health, but is a combination of things including spiritual wellness, social wellness, mental wellness and emotional wellness. Wellness is seen as a combination of mind, body and spirit. Different people may have different ideas about wellness. There is no single set standard for wellness and wellness is a difficult thing to quantify.
More