The Top 10 Youngest Cities of 2016
Want to live a longer, healthier life? Go here.
1 / 12
By Taylor Lupo
Based on a number of criteria, including diet, exercise, sleep habits, stress and more, we've narrowed down the 10 youngest cities in the United States for 2016.
No, the youngest, and healthiest, cities aren't plagued exclusively with 20-somethings. RealAge, an assessment of your health and biological age based on your lifestyle and medical history, determined the results.
Which cities' residents might be younger than they actually are? Scroll to find out if your hometown made the list.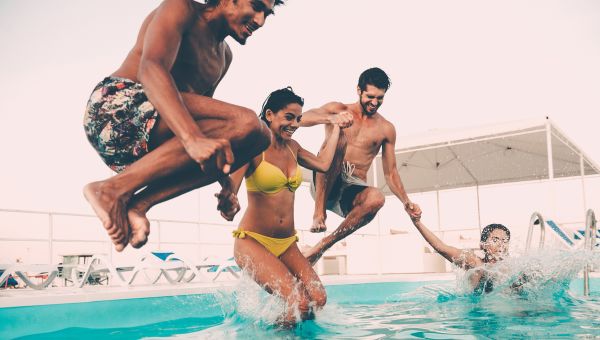 2 / 12

10. Orlando, FL

Smack in the middle of sunny Florida, the home of Mickey Mouse made the list of the ten youngest cities in the United States last year.

Don't be so quick to blame this ranking on the child-like atmosphere of the area. Orlando fared pretty well in many aspects, including overall cholesterol levels. Of the US cities, Orlando's population has the second healthiest cholesterol levels. Higher than normal cholesterol levels can increase a person's risk of heart disease, the leading cause of death among both men and women in the United States.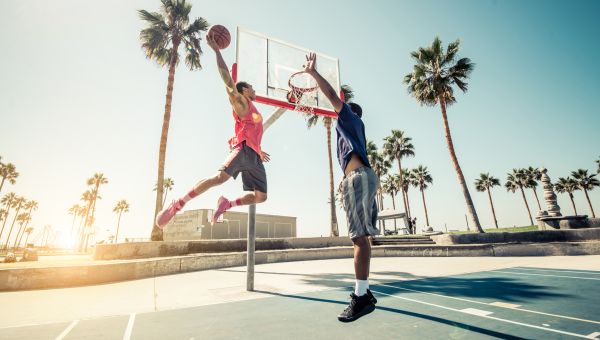 3 / 12

9. Los Angeles, CA

It may come as no surprise that many inhabitants of this SoCal city take good care of themselves. Los Angeles ranks fifth in healthy nutrition and has the third highest consumption of fruits and veggies.

A good diet isn't the only priority for L.A. residents—they also practice other healthy habits, like abstaining from cigarette smoking. Los Angeles has the third lowest rate of smoking in the country, a habit that kills more than 480,000 Americans each year.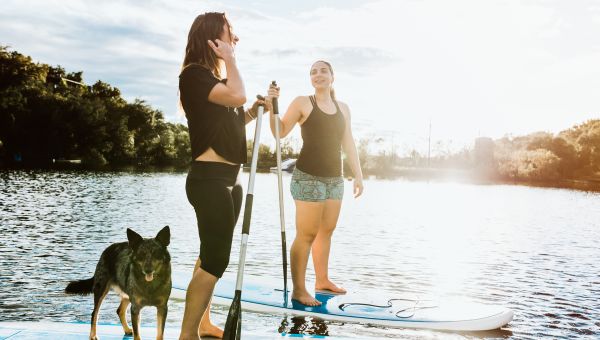 4 / 12

8. Austin, TX

Austin, Texas is the apex of employment in the United States, but that's not all. Optimism and exercise rates are at a high in the Lone Star State.

Austin ranks fourth in several aspects of health, including exercise, optimism, income and consumption of nuts, which are rich in healthy fats. This central city also made the top ten for healthy vitamin D levels, essential for healthy growth and repair of bones and other body cells.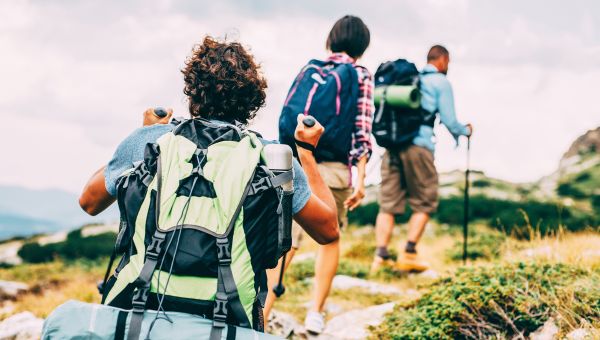 5 / 12

7. Denver, CO

The Mile High City is a mecca of art, history and culture, and in 2016, was the seventh healthiest city in America. Denver, Colorado scored high in healthy sleep habits, nutrition and exercise, snagging the eighth, third and second spots, respectively.

Low marks matter, too. Rates of both type one and type two diabetes in Denver are the second lowest in the country, just one notch better than the rate of hypertension, or high blood pressure, in the area. Why does this matter? Both diabetes and hypertension are risk factors for heart disease. 6 / 12

6. Washington, DC

In the middle of the pack, the nation's capital managed to rank in the top 10 in one-fourth of the measured categories. Most notably, Washington, DC had low rates of cholesterol, hypertension, stress and smoking. Healthy blood pressure and cholesterol levels, and kicking your smoking habit can decrease your risks for heart disease.

These factors were enough to land this city in the top 10 youngest cities, despite their less-than-stellar nutrition habits.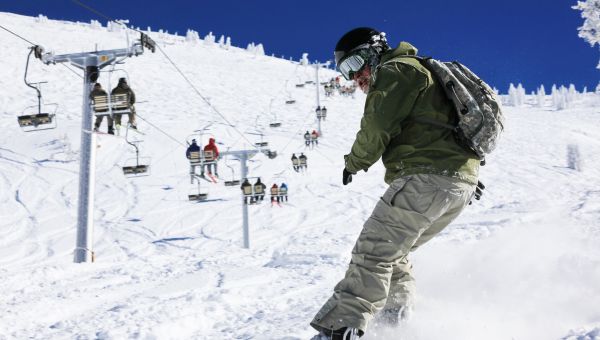 7 / 12

5. Salt Lake City, UT

The inhabitants of this mountainous city practice quite a few healthy habits. In addition to maintaining low rates of smoking and high rates of exercise, Salt Lake City's residents eat a nutritious diet.

Why stop there? People in this area get ample sleep—the seventh healthiest rate in the nation—and many maintain healthy social networks, which can be beneficial for longevity and mental health, according to some research.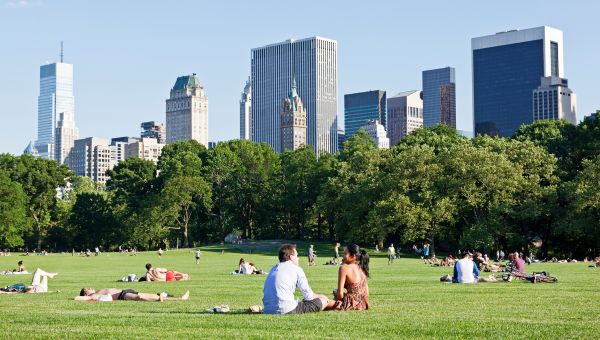 8 / 12

4. New York, NY

Take a bite out of the Big Apple! With all the hustle and bustle of the big city, you might find it hard to believe anyone could get restful sleep, but this city's residents do. In fact, New York City earned itself the title of the second healthiest sleeping city.

New York City's eating habits are among the healthiest, as well. Consumption of whole grains, fruits and veggies rank within the top 10, and overall nutrition is within the top 20. Levels of stress, smoking and exercise are also among some of the best.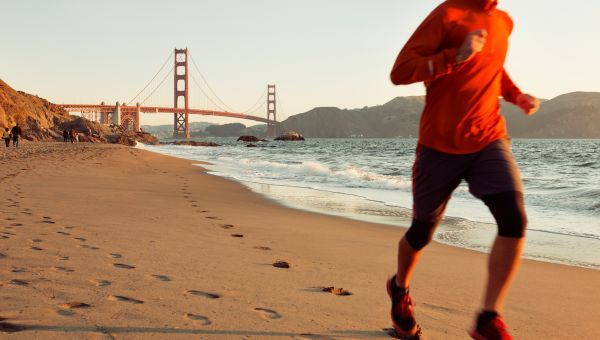 9 / 12

3. San Francisco, CA

The fourth most populated city in California is packed with people who thrive on healthy habits like a nutritious diet and plenty of exercise. San Francisco takes the silver medal for nutrition in the United States, with particularly high marks in consumption of fruits, vegetables, whole grains and heart-healthy nuts.

What you put into your body is just as important as what you keep out of it. San Fran scored well in the smoking category, meaning there are few smokers.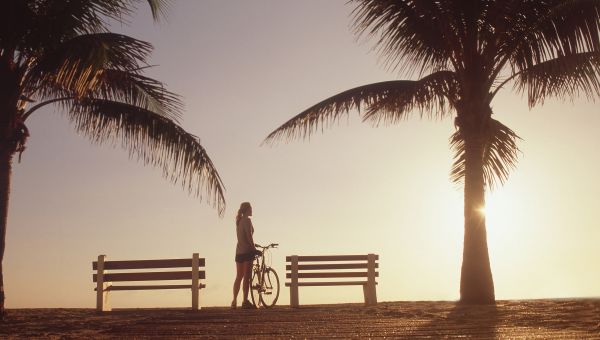 10 / 12

2. Miami, FL

Although this southern city fell short of first place, Miami ranks well in several aspects of health and longevity. In addition to being the home of South Beach, this city also boasts healthy stress and cholesterol levels.

What's more? The number of smokers in this Floridian city is lowest in the nation. 11 / 12

1. San Diego, CA

At California's southern tip lays the healthiest, youngest city in the United States—San Diego. The area, known for its sandy beaches and the renowned San Diego Zoo, is also a hub for wholesome nutrition, plenty of exercise and ample sleep.

Rates of smoking, diabetes, high cholesterol and hypertension are low in America's youngest city, too.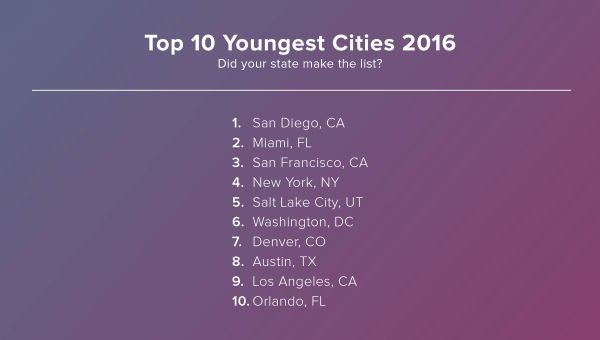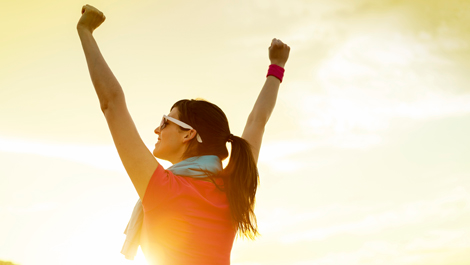 Wellness is a difficult word to define. Traditionally wellness has meant the opposite of illness and the absence of disease and disability. More recently wellness has come to describe something that you have personal control over. ...
Wellness is now a word used to describe living the best possible life you can regardless of whether you have a disease or disability. Your wellness is not only related to your physical health, but is a combination of things including spiritual wellness, social wellness, mental wellness and emotional wellness. Wellness is seen as a combination of mind, body and spirit. Different people may have different ideas about wellness. There is no single set standard for wellness and wellness is a difficult thing to quantify.
More