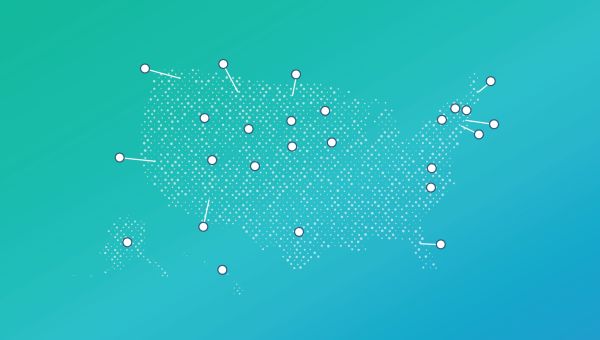 The Top 25 Healthiest States in the Nation
Does your home state boast a high well-being score?
1 / 27
Where does your state land? A recent report, released as part of the Gallup-Healthways Well-Being Index, identified the healthiest states in the nation. The report measures five key areas of health and well-being: sense of purpose and community, and social, financial and physical well-being.
While compiling the results, they found that despite higher rates of chronic diseases like obesity (28.4 percent), diabetes (11.6 percent) and depression (17.8 percent), the majority of American adults are thriving—especially in the Index's top-ranked states. Positive trends include historically low smoking rates (18 percent) and historically high exercise rates, as well as increased access to healthcare.
So, did your home state break into the top 25 healthiest in the nation? Read on to find out.
2 / 27

25: New Jersey

There's good and not-so-good news for the Garden State: While New Jersey broke into the top 10 in terms of social and physical well-being, it doesn't provide its residents with a very strong sense of community.

Well-Being Score: 62.5
Purpose Rank: 29
Social Rank: 4
Financial Rank: 21
Community Rank: 40
Physical Rank: 7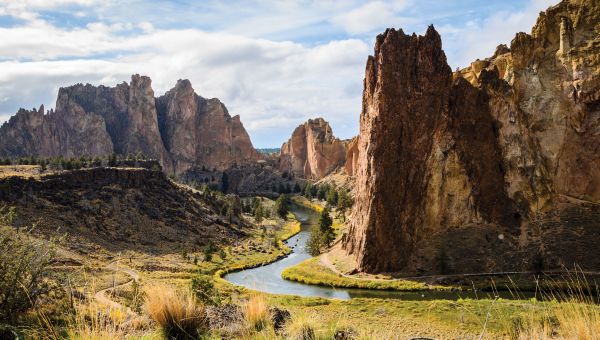 3 / 27

24: Oregon

You may associate Oregon with Portlandia and pine trees, but it's a good place for finding a like-minded community, making some money and getting in shape; it places high in the community, financial and physical categories. Only those seeking purpose may be frustrated; it's number 41 in that area.

Well-Being Score: 62.5
Purpose Rank: 41
Social Rank: 11
Financial Rank: 18
Community Rank: 18
Physical Rank: 19
4 / 27

23: Washington

Be proud, Pacific Northwesterners! Washington's been a model of consistency, holding fairly steady in all five elements of well-being from 2015 to 2016. That's especially good news, financially speaking.

Well-Being Score: 62.5
Purpose Rank: 37
Social Rank: 23
Financial Rank: 9
Community Rank: 25
Physical Rank: 23
5 / 27

22: New Hampshire

Despite being the ninth least populous state in the US, New Hampshirites have developed some pretty tight-knit communities and a strong sense of social well-being. In terms of purpose, however, the state ranks near the bottom of the Index, at number 38.

Well-Being Score: 62.6
Purpose Rank: 38
Social Rank: 17
Financial Rank: 26
Community Rank: 16
Physical Rank: 21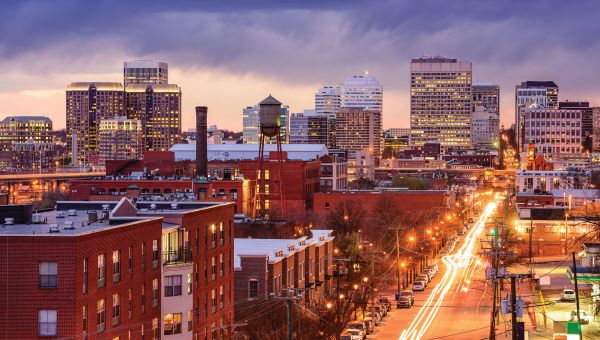 6 / 27

21: Virginia

Virginia slips below number 20 this year, even though its Well-Being Index Score rose from 2015. Don't panic, though; it's simply because other states are improving, not because VA's getting worse.

Well-Being Score: 62.6
Purpose Rank: 21
Social Rank: 12
Financial Rank: 14
Community Rank: 27
Physical Rank: 20
7 / 27

20: New Mexico

New Mexico's breathtaking desert vistas may be inspiring its residents to get out and get moving—the state ranks ninth in the country for physical well-being. It also boasts a strong sense of purpose among its residents. Those seeking a tight-knit community may be let down, however; New Mexico comes in at number 41 in that category.

Well-Being Score: 62.6
Purpose Rank: 9
Social Rank: 24
Financial Rank: 27
Community Rank: 41
Physical Rank: 9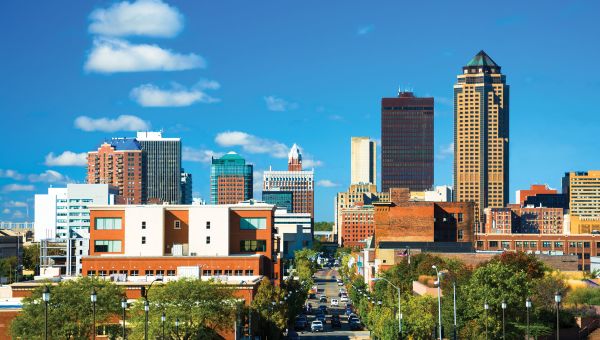 8 / 27

19: Iowa

Iowa is a study in contrasts. It's fifth in the rankings for finances, and with its cornfields and rolling plains, residents show a strong affinity for their community. But with a population of only three million, things can get a bit lonely in this farming state: It ranks 42nd for supportive relationships.

Well-Being Score: 62.6
Purpose Rank: 22
Social Rank: 42
Financial Rank: 5
Community Rank: 12
Physical Rank: 35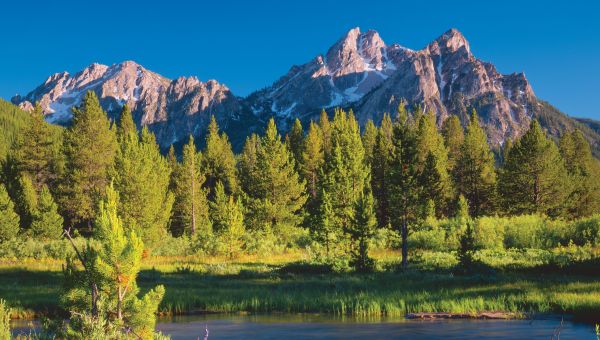 9 / 27

18: Idaho

There must be something in those Idaho potatoes: the Gem State ranks fourth overall in social well-being. But if you're looking to get fit or make some money, you may want to consider elsewhere; Idaho dips to 38th and 44th in those categories.

Well-Being Score: 62.7
Purpose Rank: 17
Social Rank: 25
Financial Rank: 44
Community Rank: 4
Physical Rank: 38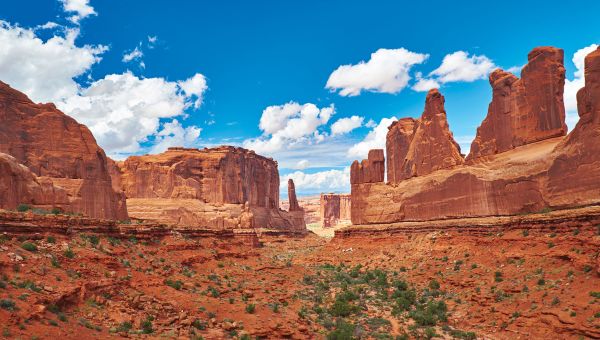 10 / 27

17: Utah

Utah took a nosedive in the social, community and physical areas of well-being, explaining the drop from 8th place in 2015 to 17th place today. It's better off financially, though, keeping it in the upper half of the Index.

Well-Being Score: 62.8
Purpose Rank: 19
Social Rank: 27
Financial Rank: 22
Community Rank: 13
Physical Rank: 27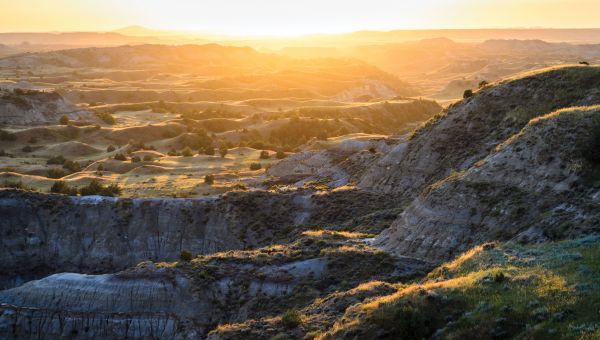 11 / 27

16: North Dakota

Like its sister state, North Dakota places in the top 10 for financial well-being, as well as sense of community and purpose. Where didn't the Midwestern state fare so well? It ranks lower in the social and physical well-being categories.

Well-Being Score: 62.8
Purpose Rank: 16
Social Rank: 37
Financial Rank: 4
Community Rank: 7
Physical Rank: 34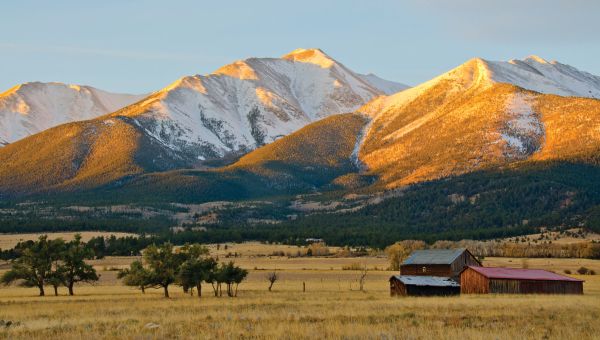 12 / 27

15: Nebraska

If you want to discover a great sense of purpose and financial prosperity, head for the Great Plains—Nebraska placed seventh and eighth, respectively. But if you love to exercise, you may be disappointed; the state ranked in the bottom half of the Index for physical well-being.

Well-Being Score: 62.9
Purpose Rank: 7
Social Rank: 32
Financial Rank: 8
Community Rank: 10
Physical Rank: 30
13 / 27

14: Massachusetts

Top scores in physical activities, social supports and finances push history-rich Massachusetts into the top 15. And while the state is home to some of the country's top colleges and universities, a major dip in its purpose ranking suggests less satisfaction with work and everyday living.

Well-Being Score: 63
Purpose Rank: 40
Social Rank: 10
Financial Rank: 11
Community Rank: 23
Physical Rank: 5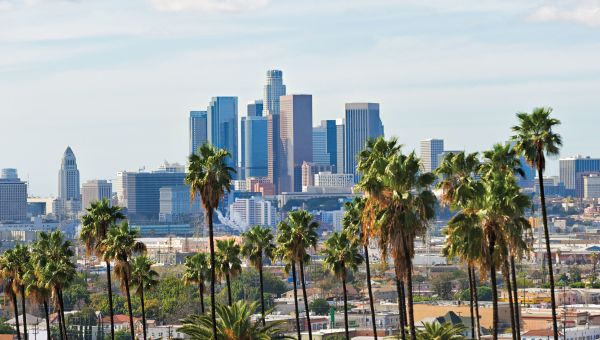 14 / 27

13: California

Surf's up! When you think of the Golden State you probably think of chiseled bodies on Muscle Beach and equally beautiful celebs—and for good reason! California ranks number six in physical well-being.

Well-Being Score: 63
Purpose Rank: 13
Social Rank: 14
Financial Rank: 20
Community Rank: 35
Physical Rank: 6
15 / 27

12: Wyoming

The majestic beauty of this Western state is a draw for tourists—and those who live here are clearly happy to have put down stakes, reflected in Utah's fifth-place ranking for community. Residents also score high for a sense of purpose. And with a physical rank of only 32, the long, cold winters may encourage hibernation more than outdoor activities.

Well-Being Score: 63
Purpose Rank: 15
Social Rank: 33
Financial Rank: 15
Community Rank: 5
Physical Rank: 32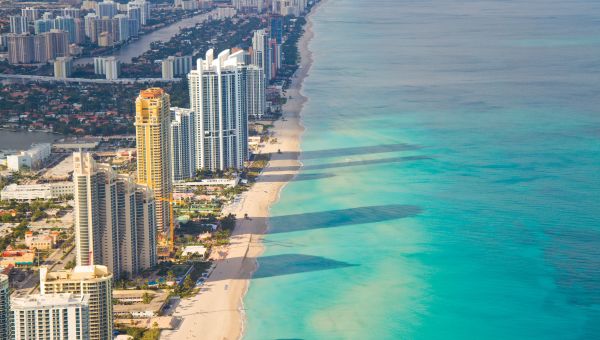 16 / 27

11: Florida

You may know the Sunshine State for its beautiful beaches and warm weather, but it's a great place to make friends and discover your purpose, too; it ranks second and sixth in those categories, respectively. Where didn't Florida fare? It's low in the Index for financial well-being, at number 34.

Well-Being Score: 63.1
Purpose Rank: 6
Social Rank: 2
Financial Rank: 34
Community Rank: 24
Physical Rank: 8
17 / 27

10: Texas

Looking for a little motivation? Texans aren't. They have all they need, which is why the Lone Star State is tops in terms of purpose. It could use a little help in the financial category, but thanks to citizens' enthusiasm and drive, it's just a matter of time.

Well-Being Score: 63.1
Purpose Rank: 1
Social Rank: 8
Financial Rank: 32
Community Rank: 20
Physical Rank: 17
18 / 27

9: Minnesota

Yes, in Minneapolis there's a statue of Mary Tyler Moore tossing her hat into the air. Along with the renowned Mayo Clinic, you'll find several Fortune 500 companies, located in the North Star State. Minnesota's high health and money rankings solidified its position in the top 10. But its rankings take a major drop when it comes to relationships and social connections.

Well-Being Score: 63.2
Purpose Rank: 24
Social Rank: 44
Financial Rank: 6
Community Rank: 9
Physical Rank: 11
19 / 27

8: Montana

Montana isn't just big in sky; the Treasure State placed high for purpose, community and financial well-being. Despite lower placements for social and physical well-being—28th and 33rd, respectively—it still broke into the top 10 healthiest states in the nation.

Well-Being Score: 63.2
Purpose Rank: 10
Social Rank: 28
Financial Rank: 13
Community Rank: 3
Physical Rank: 33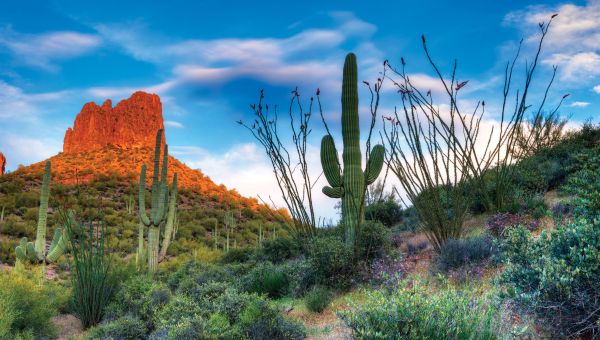 20 / 27

7: Arizona

Boasting Sedona's renowned red rocks and beautiful desert landscapes, this Southwest state has a lot of options for hikers, bikers and more! Arizona ranks number 10 in physical well-being and number two in sense of purpose.

Well-Being Score: 63.4
Purpose Rank: 2
Social Rank: 3
Financial Rank: 23
Community Rank: 19
Physical Rank: 10
21 / 27

6: Vermont

If you've ever visited Vermont in the fall, you know why it's the second-ranked state on our list for physical health; those colors inspire a lot of people to get outside and exercise. But the home of Bernie Sanders and America's maple syrup supply is so much more: It's also a great place for tight communities and social opportunities, two big reasons it comes in at number six on the Index.

Well-Being Score: 63.5
Purpose Rank: 30
Social Rank: 5
Financial Rank: 39
Community Rank: 8
Physical Rank: 2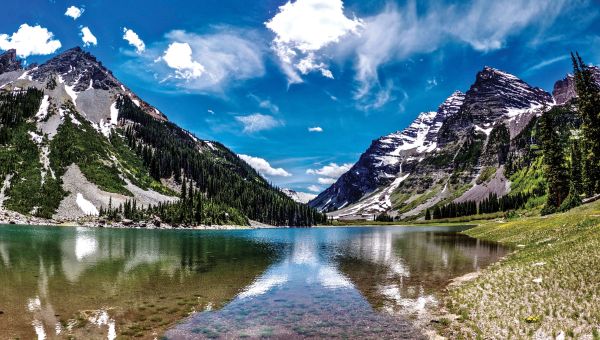 22 / 27

5: Colorado

Home to countless hiking trails and some of the best ski slopes in the nation, it's no wonder Colorado snags the third spot in the physical well-being category. But the state ranks well in all other markers of health, too, securing spots in the second quintile or better.

Well-Being Score: 63.5
Purpose Rank: 18
Social Rank: 21
Financial Rank: 19
Community Rank: 14
Physical Rank: 3
23 / 27

4: Maine

It's little wonder that Maine comes in at number four in the Well-Being Index. Boasting beautiful coastlines, beaches and national forests, the Pine Tree State is a nature lover's dream—residents can't get enough of their picturesque surroundings. It places high for financial stability and community, and has leapt in the overall rankings after making impressive health improvements over the past three years.

Well-Being Score: 63.6
Purpose Rank: 23
Social Rank: 18
Financial Rank: 10
Community Rank: 11
Physical Rank: 4
24 / 27

3: South Dakota

With well-being scores that consistently land it in the Index's top 10, but a population under 900,000, South Dakota just might be America's hidden gem. The state places high for purpose, financial and community measures, and performs better than most in terms of physical health. (Shhh ... just don't tell anyone.)

Well-Being Score: 63.7
Purpose Rank: 8
Social Rank: 29
Financial Rank: 3
Community Rank: 2
Physical Rank: 16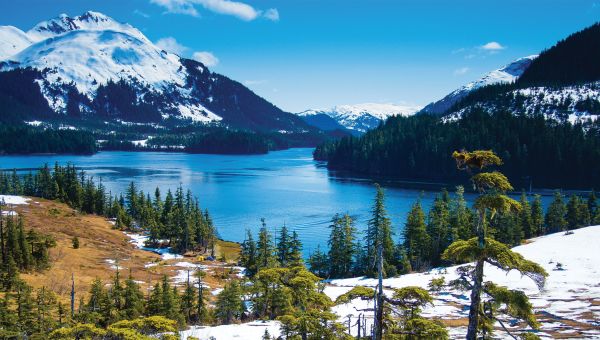 25 / 27

2: Alaska

Alaska has some bragging rights! The Last Frontier state has the number one social ranking in the nation. And what it lacks in population size, it makes up for in financial stability—it places second in that category.

Well-Being Score: 64
Purpose Rank: 5
Social Rank: 1
Financial Rank: 2
Community Rank: 6
Physical Rank: 15
26 / 27

1: Hawaii

When you think of Hawaii, you probably think of paradise—and for good reason! Hawaii is the healthiest state in the nation. Despite ranking number 46 in social well-being, the Aloha State snagged the top spots in financial and physical well-being, as well as sense of community. Hang ten!

Well-Being Score: 65.2
Purpose Rank: 12
Social Rank: 46
Financial Rank: 1
Community Rank: 1
Physical Rank: 1
27 / 27

Learn more

You know which states are the healthiest in the country—but what about the least healthy? See how the rest of the states stack up.

Download the full 2016 State Well-Being Rankings report, part of the State of American Well-Being Series from Gallup-Healthways.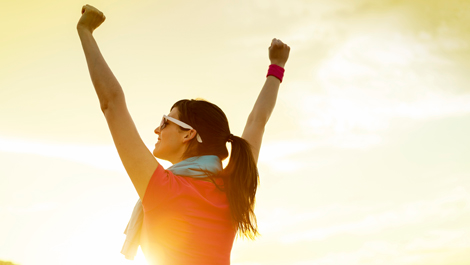 Wellness is a difficult word to define. Traditionally wellness has meant the opposite of illness and the absence of disease and disability. More recently wellness has come to describe something that you have personal control over. ...
Wellness is now a word used to describe living the best possible life you can regardless of whether you have a disease or disability. Your wellness is not only related to your physical health, but is a combination of things including spiritual wellness, social wellness, mental wellness and emotional wellness. Wellness is seen as a combination of mind, body and spirit. Different people may have different ideas about wellness. There is no single set standard for wellness and wellness is a difficult thing to quantify.
More