To do a personal self-inventory of your life, take time right now to ask yourself these simple but life-exposing questions:
Are you generally happy?
Are you generally sad?
Do you feel free or do you feel trapped?
Are you content or are you stressed?
Do you live with joy and love or do you live with sadness and fear?
Are you holding on to pain from the past, or have you taken time to let go, heal, and move forward?
Are you in a healthy, harmonious relationship, or are you in a relationship that is full of turmoil, regret, and sadness?
Is your life in balance, or are you living from one dramatic episode to another?
Do you hold resentment or do you have forgiveness?
Do you live with trust, or do you live in fear that somehow those around you will do you harm?
How is your self-image?
Do you like what you see when you look in the mirror?
Do you feel healthy and fit, or do you live as a victim of illness?
Do you have dreams and goals that you are striving for, or do you just live day to day, allowing whatever shows up to form your life?
Do you appreciate all that you have around you, or do you take your positive circumstances for granted?
Do you give back to those less fortunate, or do you hold on to your possessions tightly and believe in scarcity?
Do you have self-love?
Continue Learning about Wellness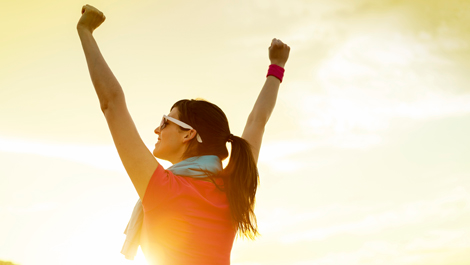 Wellness is a difficult word to define. Traditionally wellness has meant the opposite of illness and the absence of disease and disability. More recently wellness has come to describe something that you have personal control over. ...
Wellness is now a word used to describe living the best possible life you can regardless of whether you have a disease or disability. Your wellness is not only related to your physical health, but is a combination of things including spiritual wellness, social wellness, mental wellness and emotional wellness. Wellness is seen as a combination of mind, body and spirit. Different people may have different ideas about wellness. There is no single set standard for wellness and wellness is a difficult thing to quantify.
More