We work better by working together, so identify those around you -- family, friends, coworkers -- who will support your self-change. Here are research-based tips for maximizing your support team's assistance to you as the going gets tougher:
Ask for ears and support. Any psychotherapist will tell you that active listening and real support form the backbone of successful change. But your support team doesn't need to be composed of professionals; you can receive empathy and affirmation from all sorts of folks. Listening and being heard are extraordinarily powerful.
Chat frequently. Keep regular contact with your change team -- several times a week, at a minimum, for a quick check-in and healthy dose of support.
Express what you need. Your change team cannot read your mind. Do you want one of them to listen more with fewer interruptions? Do you prefer more praise and acknowledgment? Or some concrete tips? Tell them directly. Be specific.
Keep it positive. Ask your friends to focus on your progress instead of the occasional slips. Firmly but graciously remind them that sarcasm, guilt, and embarrassment are not helpful forms of support!
Put me in, Coach. If you selected members of your team wisely, at least one will have experienced success in their own change. That person effectively serves as your coach. Ask for tips or skills of the day. Experiment with what works best for you.
Accept peer pressure. That term usually makes us think of the "bad influences" in school. But peer pressure from online communities, faith communities, and work groups can keep you on track.
Buddy up. Sometimes friends and family will surprise you by announcing that they are joining you in changing their behavior. Positive health habits spread through networks of friends like a virus. Accept as many co-changers as your schedule can accommodate.
Race to the top. Friendly competition can spur people to greater heights. You'll reap many benefits: encouraging each other, tracking improvement, and yes, feeling guilty if you're letting the other person down.
Invite challenge. "Say what?! You want me to invite a member of my support team to confront or criticize me!" Well, yes and no. Yes, you'll probably profit from the occasional loving correction. Decide on the rules of engagement so that you can hear the challenge and use it productively. But, no, you don't need anyone to scream at or belittle you. You already do plenty of that to yourself.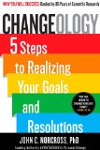 Continue Learning about Wellness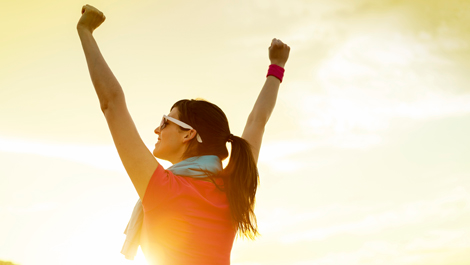 Wellness is a difficult word to define. Traditionally wellness has meant the opposite of illness and the absence of disease and disability. More recently wellness has come to describe something that you have personal control over. ...
Wellness is now a word used to describe living the best possible life you can regardless of whether you have a disease or disability. Your wellness is not only related to your physical health, but is a combination of things including spiritual wellness, social wellness, mental wellness and emotional wellness. Wellness is seen as a combination of mind, body and spirit. Different people may have different ideas about wellness. There is no single set standard for wellness and wellness is a difficult thing to quantify.
More