They don't call it "America the Beautiful" for nothing. This really is a gorgeous land, with every conceivable wilderness attraction accessible from sea to shining sea. Wherever you live in this country, you're a short distance from snow-capped mountains, emerald forests, quiet deserts, sandy beaches, raging rivers, or crystal blue lakes.
Enjoying America's natural treasures is more than a vacation; it's an adventure that can help the entire family get more fit and healthy. And with today's sophisticated camping and hiking accessories, you really don't have to "rough it," though there are advantages to taking some of the comfort out of the outdoor experience.
The place to start is with our National Parks system. Here's how to get the most out of your wilderness adventure:
Visit the website for the National Parks Service at nps.gov. It's a valuable resource that is easy to navigate and offers a state-by-state listing of parks and other attractions. It will give you plenty of ideas for the best destination for you and your family.
Check out groups or associations you belong to (such as AAA) who offer special packages of wilderness adventures, such as whitewater rafting.
You'll create memories for a lifetime. Wilderness trips can be a bonding experience for families. Even the simple act of fishing with one of your kids can be a character-building activity that teaches patience while engendering respect for the environment.
Serenity is great for your health. We live in an all caps world of noise pollution, relentless communication devices and crowded streets. There's a reason why people spend millions on sound machines of singing birds and babbling brooks. But nothing beats the real thing.
Keep it fun! Kids imagine camping to be boring until the campfire starts, the marshmallows come out and the ghost stories start spilling. Think of other activities you enjoyed when you were young.
Continue Learning about Wellness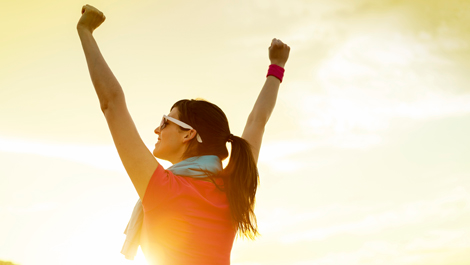 Wellness is a difficult word to define. Traditionally wellness has meant the opposite of illness and the absence of disease and disability. More recently wellness has come to describe something that you have personal control over. ...
Wellness is now a word used to describe living the best possible life you can regardless of whether you have a disease or disability. Your wellness is not only related to your physical health, but is a combination of things including spiritual wellness, social wellness, mental wellness and emotional wellness. Wellness is seen as a combination of mind, body and spirit. Different people may have different ideas about wellness. There is no single set standard for wellness and wellness is a difficult thing to quantify.
More