All the body's systems that control hormones, brain waves, and organ functions depend on a smoothly running body clock to keep on their schedule and keep you strong. Here are 5 simple steps to keep your body clock on the right schedule:
Start with a solid and consistent sleep schedule. Aim for 7 to 8 hours a night, every night, and make 'em the same 7 to 8 hours! Your body clock runs best when you're on a regular sleep schedule, just like a baby. Sleep better with a soothing routine that tells your brain and body, "We're winding down now." Instead of TV or the Internet, take a warm shower and slide between the sheets with an entertaining book (or into your partner's arms).
Open up the window shades first thing in the morning. Bright, natural morning light resets your body clock so you're full of energy all day and ready for sleep when evening comes.
Aim for a regular meal schedule. I know life's crazy, but regular meals keep dozens of enzymes, hormones, and processes in your body running on time.
Nourish yourself: Skip extremes. High-fat diets, overeating, and crash diets all disrupt your body clock. Overdoing it throws off your internal timing in ways that lead to eating when you'd normally be winding down for sleep. Under-eating reduces levels of adiponectin, a hormone that protects arteries, helps insulin control blood sugar, and guards against the development of metabolic syndrome (a risk for diabetes and heart problems).
Pump iron or use a stretch band. Resistance exercises with weights, stretchy resistance bands, or even using your own body weight (think crunches or Pilates) have the power to reset body clocks in muscle. That's a great reason to move your body after changing time zones (book your exercise time into your travel schedule), or any time you want to resync your body clock.
Continue Learning about Wellness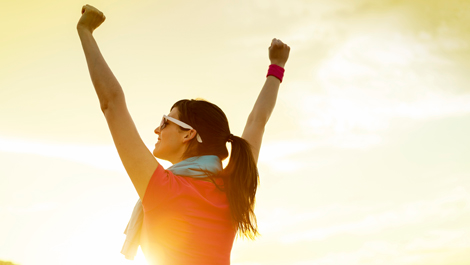 Wellness is a difficult word to define. Traditionally wellness has meant the opposite of illness and the absence of disease and disability. More recently wellness has come to describe something that you have personal control over. ...
Wellness is now a word used to describe living the best possible life you can regardless of whether you have a disease or disability. Your wellness is not only related to your physical health, but is a combination of things including spiritual wellness, social wellness, mental wellness and emotional wellness. Wellness is seen as a combination of mind, body and spirit. Different people may have different ideas about wellness. There is no single set standard for wellness and wellness is a difficult thing to quantify.
More