During your next doctor's visit, make sure you find out these five essential numbers. An unsafe result on any of these tests can be indicative of a serious health problem.
Blood pressure
Waist size
Cholesterol
Weight
Blood sugar
This content originally appeared on
doctoroz.com
Life Line Screening was pleased to provide the "Know Your 5" screening for the Dr. Oz show. This screening highlighted the 5 important numbers everyone needs to know about their health. These numbers are:
Weight
Waist Size
Blood Pressure
Cholesterol
Glucose (sugar)
Knowing these numbers, and monitoring them over time, can help you keep track of what is going on inside your body, before you may even feel any symptoms. Blood pressure, for example, can rise rather dramatically before you may begin to feel sick. But having high blood pressure is a serious health problem that leaves you at risk for stroke.
Watch Dr. Oz talk about the Know Your 5 on Good Morning America: http://abcnews.go.com/GMA/video/dr-ozs-health-clinic-12074208
Monitoring these 5 numbers is easy and only takes a few minutes. Make sure to get your five checked every year.
According to Dr. Oz, the five numbers one should know about their health are:

1. Blood pressure
2. Wasit size
3. Weight
4. Cholesterol
5. Fasting Blood Sugar

If you visit www.doctoroz.com and type in, "know your numbers" there is a wonderfully written article by Dr. Oz on this topic.

All the best!
Continue Learning about Wellness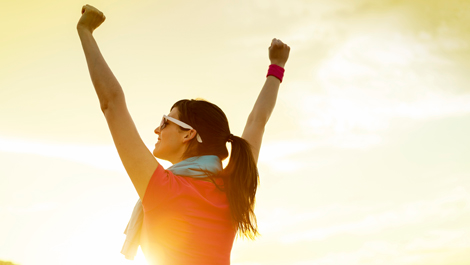 Wellness is a difficult word to define. Traditionally wellness has meant the opposite of illness and the absence of disease and disability. More recently wellness has come to describe something that you have personal control over. ...
Wellness is now a word used to describe living the best possible life you can regardless of whether you have a disease or disability. Your wellness is not only related to your physical health, but is a combination of things including spiritual wellness, social wellness, mental wellness and emotional wellness. Wellness is seen as a combination of mind, body and spirit. Different people may have different ideas about wellness. There is no single set standard for wellness and wellness is a difficult thing to quantify.
More