For most people an event usually triggers a desire to change - we visit the doctor who tells us we are "at-risk" for developing a disease. A friend or relative suffers a heart attack. We see an advertisement for a health club that raises the issue of physical inactivity. We read a newspaper article or hear a Public Service Announcement on the health status of the nation. It could that th we get out of breath when we take the stairs rather than the escalator.

More likely, we can't fit into the jeans we used to wear or we want to drop a few pounds before a social event, like a reunion. Or it is simply a milestone such as a birthday or that time of year that tradition dictates we should commit to getting better – New Year's!!!
No matter what the reason the overwhelming amount of evidence shows that within 3-months, 50% of people who have started to change will have failed. That's right-1 out of every 2 people. This tells us that changing behavior is really hard. You can be successful but it will not happen by chance. You need a plan and you need to take full advantage of the information that we now know about getting and staying active. You also need to have a passion for change.
There needs to be a powerful reason for why you want to change. Without this passion you are unlikely to weather the adversity that will come during this process. Times when everything seems to be against you; when the voice inside your head is telling you that you do not need to get up and move today or eat a healthy snack, rather than the sweet treat that is left-over in your refrigerator from the holidays. When you combine a passion to change with a good plan you are increasing the odds that you will be successfully and becoming the person you want to be.
There are many ways in which you can stay motivated to change behavior, and just like the habits that we formed before the desired behavior change developed over time so will new habits that will in turn help to change behavior. The best way to change behavior is to develop a vision for the goals that you want to accomplish specifically as possible and as each goal is achieved new habits form to increase motivation, and change behavior.
The ability to change your behavior in order to create a healthier lifestyle comes down to three critical factors: knowing what to do, wanting to do it, and knowing how to do it. It's really as simple as it sounds. You need The What, The Want, and The How to make any behavior change.

The What is information. You need to know what changes to make in order to reach your health goal; for example, what exercise, what food, or what medications and at what doses.

The Want is motivation. You must want to change, plain and simple.

The How includes the skills you need to be able to change. You need to know how to make changes in your behavior so you can reach your goal. Many of us are missing these essential skills.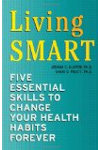 Wanting to change your behavior is a great start. Commitment to making the change is important. But many people have been completely committed to a diet at 9 AM that they broke by 4 PM. What's the problem?
Most people underestimate the difficulty of changing behavior. So one of the first steps is to acknowledge to yourself that change will be hard. Then make a plan to make small changes. Be specific about how you are going to reach your goals. Visualize in detail how your life will be different when you reach your goals. See how the steps you take now will result in what you want to accomplish. Now troubleshoot the plan. What could go wrong?
Work rewards into your plan. The rewards should be for small steps toward your goal. Willpower is a limited resource and rewards for staying on track help replenish your willpower.
Make your plans as easy as possible to follow. Get rid of all temptation to get off the plan as you possibly can. Prepare ahead of time any necessitates you need to be successful or work in ways to manage these necessities during the day.
Be specific about what you will need to do differently to be successful. If you are attempting to eat a healthier diet, then at least for a period of time it isn't a good idea to have lunch with your friend who loves junk food.
Make adjustments as you find parts of the plan that don't work well. If you have a lapse in following your plan, be gentle with yourself and get back on track as soon as possible.
That's an excellent question because what motivated your friend or family member might not motivate you. Think about what is important to you, ultimately you have to be ready to make that change.
Some people are in what we call a precontemplative or contemplative stage where we are thinking about change which is really the first step. Then we go into preparation where we start to get ready for a change like getting exercise clothes or finding an exercise buddy.
I would make a list of the benefits of changing and the benefits to not changing. Then make a list of the risks of changing and the risks of not changing. See what wins out because maybe the change is too big or not right for you now and that change can be modified until you feel more confident and motivated to take it on.
Continue Learning about Wellness