I love the other answers to this question because they indicate the broad differences between professional opinions, yet you can stand back and see the similarities at the same time. Defining health consistently across all professions and around the world is such a challenge that we fortunately have gotten on with helping people be healthy in the meantime.
Wellness, in my opinion, comes from earlier times when we subscribed to the definition of health as a continuum between wellness and illness. Wellness was the good end of a line that you could slide along until you crossed over to the illness side. It was dichotomous. There was no option to explain physically handicapped people who led productive lives and contributed to society. So people went on further to develop other definitions of health that would be more comprehensive.
I belong to the school of thought that health is all inclusive and that it is dynamic. Your health is different every time you measure it and you can't measure all of it directly. It includes a spiritual core that expresses itself through behaviors and cannot be measured directly. Around the spiritual core, there are four categories of health indicators; emotional/mental, physical, social, interactive. These categories include everything and are impacted by everything to some degree. Nothing is exempt from having an impact on your health in some way to some degree. When you roll them all together, that's your health profile. If you can function competently in your life, you are healthy. You could be in a wheelchair from a half dozen chronic diseases but if you can interact with your environment to get and use the resources you need to have a fulfilling work and social life, you are healthy.
Health care is (or should be) equally as comprehensive. It includes promotion (maximizing health), prevention (protection from known risks/exposures), acute (rectifying episodes of dysfunction), Chronic/complex (minimizing the long term impact from dysfunction) and palliative (assisting with the end of life). There are health care providers working in all of those areas, even though the most publicly visible sector is acute care, i.e. hospitals.
Health is the absence of illness, injury or disease. Wellness is the pursuit of your best possible health and well-being. That well-being is not just physical health, but also includes other areas such as:

• Emotional Health
• Intellectual Health
• Nutrition Awareness
• Self-responsibility and Self-care
• Occupational Well-being
• Safety
• Stress management
• Sexuality & Intimacy
• Social Connections
• Spirituality
• Environmental Sensitivity
• Financial Well-being

The other aspect of wellness is that it focuses on preventative health care; keeping you healthy, as opposed to a traditional health care view that looks only at getting you back to a state where there is no illness or injury.

WE LIVE IN A society where there is tremendous confusion about the concept of wellness and health. I am of the belief that health and wellness are much more than merely the absence of disease or illness. I am not alone in this belief. The World Health Organization (WHO) defines health as "a state of complete physical, mental, and social well being, not merely the absence of disease or infirmity." This definition provides a positive range of health well beyond the absence of sickness. The difference between wellness and health is that the term "wellness" also includes emotional and spiritual aspects of life.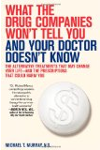 Continue Learning about Wellness