The rapidity with which you see results will vary per individual. Some will lose weight more quickly or a little easier than others. For example, if a completely sedentary individual with a diet consisting primarily of fats and refined sugars immediately begins an exercise and nutrition program there is a good chance they could lose several pounds in the first week or two. This is due to the drastic changes which are taking place in the body. Regardless, the law of thermodynamics will still hold true. If you consistently burn more calories than you take in, you will lose weight. Many of the positive aspects of exercise will start to take place after your first exercise session. Exercise will have an immediate effect on your body's reaction to emotional stress. Twenty to thirty minutes of moderate to vigorous activity can release endorphins into your bloodstream. Endorphins are the body's natural pain reliever. This can be related to the "high" that many runners get. Long, continuous exercise can prove to be one of the best therapies available. Don't feel discouraged if your weight loss seeking peers seem to be making more immediate progress than you are. Stick with your program of proper nutrition, exercise, and overall calorie deficit and you will see results.
Continue Learning about Weight Loss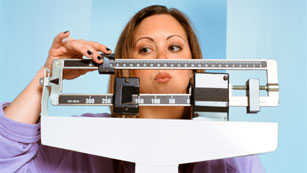 You know that to lose weight you need to burn more calories than you take in. There are only two ways to do this: reduce the number of calories you take in or increase the amount of calories you burn each day. Once you learn to do ...
this, it will be easier to maintain your weight.
More