To lose weight in a safe and healthy way, you want to shed pounds slowly and make smart changes in your eating habits. Healthy weight loss is 1/2 to one pound per week. To lose one pound per week, eat 250 fewer calories and burn an extra 250 calories per day. A 500-calorie deficit per day will result in 3,500 calories per week, which equals one pound of body fat.

Exercise and healthy eating go hand in hand. To lose weight, aim for a total of 60 to 90 minutes of physical activity each day. To maintain weight and promote good health, get a minimum of 30 minutes of activity per day.
Continue Learning about Weight Loss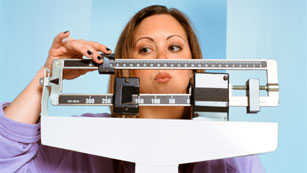 You know that to lose weight you need to burn more calories than you take in. There are only two ways to do this: reduce the number of calories you take in or increase the amount of calories you burn each day. Once you learn to do ...
this, it will be easier to maintain your weight.
More