It is estimated that 40 to 50 percent of American women are trying to lose weight at any point in time. One out of every four college aged women has an eating disorder. Almost half of all women smokers smoke because they see it as the best way to control their weight. Of these women, 25 percent will die of a disease caused by smoking. At age thirteen, 53 percent of American girls are unhappy with their bodies This grows to 78 percent by the time girls reach seventeen.


Continue Learning about Weight Loss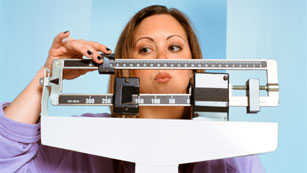 You know that to lose weight you need to burn more calories than you take in. There are only two ways to do this: reduce the number of calories you take in or increase the amount of calories you burn each day. Once you learn to do ...
this, it will be easier to maintain your weight.
More