Here's how the calorie confusion plan works: Alternate between high-calorie days of 2,000 calories with a dessert and low 1,200-calorie days with four meals. When you consume more calories, you drive nutrients into cells, building muscle and revving up your metabolism. The next day, you cut calories, essentially turning your body into a prime-time fat-burning furnace.
This content originally appeared on
doctoroz.com
Continue Learning about Weight Loss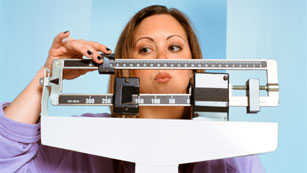 You know that to lose weight you need to burn more calories than you take in. There are only two ways to do this: reduce the number of calories you take in or increase the amount of calories you burn each day. Once you learn to do ...
this, it will be easier to maintain your weight.
More