One proven approach to weight loss, on the nutrition side of things, is to begin eating smaller meals (mini-meals) throughout the day. This would mean eating about every 2.5 to 3 hours.
How does it help with weight loss?
Keeps our energy balanced throughout the day; especially since with the goal of weight loss, we will be creating a calorie deficit
Keeps cravings at a distance. Be careful not to miss a meal. When we are late eating or miss a meal is when we start craving the wrong things. Your body will begin to tell you after a few days of this, when it's time to eat. Listen to it.
Many of us starting on a weight loss journey will need to re-adjust our portion sizes. This approach helps a great deal. We are learning to eat smaller portions and realizing the importance of the choices we make when we eat. Once we reach our weight loss goal, at some level we will need to continue doing what we did in order to lose the weight. Nutrition and portion control are a huge part of that.
​Content: Combine a healthy portion of protein and carb at each meal. Doing this helps keep us satiated. Eating a peach by itself, for example, will not keep you as satisfied as eating a half of that peach with a hard boiled egg. By consuming the right foods throughout the day, we keep cravings at a distance and energy up.
Portion size: So what portion qualifies as mini? One trick I like to use is my hand. For a serving of protein, use the palm of your hand as portion size. For a healthy carb, use the size of your closed fist. This technique works great as we don't always have a scale or nutrition content for what we are eating, especially when not at home.
Timing: You should feel hungry every 2.5 to 3 hours. Sometimes it may be earlier, or later. Give your body flexibility and listen for it to guide you. The idea is to not allow yourself to get hungry so if you need to eat your next meal in 1.5 to 2 hours later, don't be afraid to do it. Allowing yourself to get too hungry will make it more difficult to make with the right meal choices. Your body will adjust quickly and soon it will tell you "it's almost time to eat!"
Enjoying small, frequent meals throughout the day will provide adequate energy and help maintain your blood sugar more evenly. This will minimize overeating at meals caused by skipped meals. Mini meals will also help maintain your metabolic rate and therefore help with weight loss.
It's interesting that when most of us decide to lose weight, we immediately stop eating. Researchers now know that the best way to maintain a normal weight is to stop dieting, and eat more frequently with mini-meals.

Dieting, as we've done it previously, greatly restricts calories and nutritious foods causing you to feel deprived and resulting in rebound binging or overeating. Eating healthful foods more frequently will boost your metabolism and productivity. Research has found that people who eat two meals or less during the day have a slower metabolic rate (the speed at which your body burns calories, and the rate that we all want to go faster) versus those who eat three or more times a day. Eating frequently will also keep your blood glucose constant, which helps you to not feel irritable or overly hungry. In addition, here is another bonus: when you eat frequently, there is an increase in your metabolic rate. A faster metabolism helps to burn calories and boosts weight loss.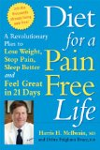 Continue Learning about Weight Loss