Although much of the research has focused on junk food addiction, some studies suggest the taste of the food may not be that much of a factor. In one study, people consumed a bland-tasting nutritional beverage, made with naltrexone, daily for five days. The subjects reported that they did not enjoy the taste of the beverage, but a few craved the drink after they returned to a normal diet. Naltrexone treatment makes foods taste bland but does not lead to greater weight loss, as one would expect if taste drove the eating compulsion of food addicts. However, rats do appear to become addicted to foods that contain high amounts of sugar, which may be a clue to what triggers food addiction in humans.
Continue Learning about Weight Loss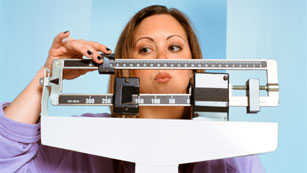 You know that to lose weight you need to burn more calories than you take in. There are only two ways to do this: reduce the number of calories you take in or increase the amount of calories you burn each day. Once you learn to do ...
this, it will be easier to maintain your weight.
More