One response to the sensation of hunger can be to eat, which is fine at the right time and in the right amount. However, if your goal is to lose weight, hunger is a beacon of success. Keep in mind that hunger reflects your body saying "I'm losing weight!" and it is a welcome sign of ongoing success. This is not to say that you should be uncomfortable throughout the process. There are many ways to curb hunger pangs. For example:
Hunger and thirst often overlap, so you can sometimes suppress hunger by drinking a low-calorie beverage.
Another option is to exercise, because strenuous activity almost always takes away the feeling of hunger. Even if you are still hungry afterward, the impact of eating will be less after exercise.
If you successfully avoid eating, exercise can be followed by a brief nap. Sleep alone often will improve energy and reduce hunger, because it helps to curb appetite and fat stores by producing beneficial changes in some chemicals in the body, such as the leptins.
Another option is to eat foods that have limited amounts of effective calories, eating only the amount needed to suppress your hunger.
Sometimes trying a small taste of a tempting food item will be sufficient to stop a craving, but you must do this consciously and stop after a very small portion.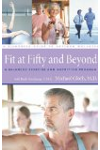 Continue Learning about Weight Loss