Anything that you can follow! Decide what you are willing to do. Decide how long you are willing to do it for. A week, a month, six months, a year? Forever? Once you determine your level of commitment there are so many different ways that work. Increase exercise, cut out junk, eat out less, cook more low cal recipes. Drink less alcohol. Follow a strict diet. Cut out carbs, eat more veggies. GoBeFull is an easy to follow diet and healthy too.
The Dukan Diet is a high-protein, low-fat, low-carbohydrate diet designed for healthy eating and lifelong weight management. Created by myself, Dr. Pierre Dukan, I am a French medical doctor who's spent over 35 years helping people to successfully lose weight. The Dukan Diet discards counting calories and allows unrestricted portions of approved foods. The Dukan Diet consists of 4 unique phases – 2 steps to lose weight and 2 steps to keep it off.
Oat bran is the cornerstone of the plan, as it helps lower cholesterol, creates feelings of fullness and slows down sugar absorption. It is included in all four phases of the diet.
Here are the 4 Phases of The Dukan Diet
Phase One – Attack
Once dieters have calculated their True Weight, a reasonable and healthy weight loss goal, they begin the Dukan Attack phase, which consists of pure protein and creates a kick-start to the diet. During this phase, you can eat 68 high-protein foods that produce immediate and noticeable weight loss.
Phase Two – Cruise
The Cruise phase adds 32 vegetables and will take you to your True Weight. You will gradually but steadily lose weight by alternating Pure Protein days and Protein + Vegetables days. The average length of this phase is based on a schedule of 3 days for each pound you want to lose.
Phase Three – Consolidation
During this time, dieters are most vulnerable, as the body has a tendency to quickly regain lost pounds. The Consolidation Phase is designed to prevent the rebound effect by gradually returning previously forbidden foods such as fruit, cheese and bread, and allowing for two "celebration" meals per week. This phase follows a strict timeline – 5 days per every pound lost in Cruise Phase.
Phase Four – Permanent Stabilization
By the time you reach this final, maintenance stage of the plan, you'll return to eating whatever you want without regaining the weight, provided you follow three simple rules:
Consume 3 Tablespoons of oat bran per day
Choose to take the stairs whenever possible
Have a pure-protein Thursday, i.e. Attack Phase menu
For more info on Coaching or the diet go to: http://www.dukandiet.com/Dukan-Coaching/How-To-Join-Coaching
The more you weigh and the more health problems that you have including diabetes, high blood pressure, heart disease, sleep apnea, etc. the more you should consider seeing a physician for weight loss.
There is an emerging medical specialty that used to be called medical bariatrics that has just been renamed medical obesity and its doctors are medical obesity specialists.
These physicians have special training in treating patients with overweight and obesity as well as the many medical conditions and even medications that affect your weight.
One good place to find doctors who specialize in the treatment of obesity is the American Society of Bariatric Physicians.
http://asbp.org/apps/find_a_weight_loss_doctor/physician_search.php
I am probably an expert on all the fad diets that never work. You name the diet and I am sure I tried it at some time in my life. Yo-yo dieting is detrimental to your health. A healthy weight loss plan is about making lifestyle changes. All diets may help you lose but it is rare that you see people maintain that weight loss without learning what to eat, what not to eat, how to eat, how often to eat, portion control, and getting and staying active to burn those calories.
What finally worked for me and is continuing to work 2 years later is the plan/book: YOU ON A DIET by Dr. Mehmet Oz and Michael Roizen. Learning how to avoid the five food felons, eat the right portion sizes, eat 5- 6 times a day all healthy non-processed foods and walking 10,000 steps a day helped me take 20 inches off my waist size and 86 pounds of fat off my body for good.
A good weight loss plan is one that includes
an assessment of your individual nutrition needs
education to understand calorie needs, portion size, label reading
realistic goals/expectations
food diary-method to record intake
regular physical activity
coping skills/support system
healthy food choices from all of the food groups
A good weight loss plan consists of combining a well-balanced diet with five days of moderate to intense cardiorespiratory exercise and 2-3 days of resistance training. When you start your program, make sure you have some baseline measurements such as your weight, body-fat percentage, and circumference measurements. This will give you something objective to re-measure when you check your progress.
Everyone is always looking for that good weight loss plan that will give them the best results possible. Actually there is no one plan that is better than the other because it all boils down to your deficit. Simply stating as long as you burn more calories than you take in you will lose weight. Another big component to weight is tracking your food intake. There are a lot of people out there that want to lose weight but don't track their food. So if you don't know how many calories you are taking in how will you know what to burn to lose weight. The best weight loss plan is one that holds you accountable to what you need to do, tracking your food and exercising on a regular basis. Remember to lose one pound of fat your calorie deficit must be at least 500 calories per day. So the best weight loss plan is the one that works the best for you and your goals.
The only effective approach to weight loss or management combines regular exercise with a sensible low-fat diet (without a preoccupation with calorie counting).

If you adopt an active life to lose weight, your goal should be to lose it slowly (certainly no more than one percent of your body weight each week) and cautiously, not necessarily by eating less, but by increasing energy expenditure and making healthful changes in your diet so you're eating more foods rich in complex carbohydrates and fewer foods containing fats or simple sugars. And once you've lost weight, continue to exercise and eat sensibly to maintain your desired weight.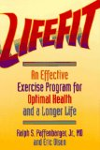 One that works for YOU and that you can sustain. When it comes to weight loss, we know we have to move more and eat less (being mindful of what it is we are eating less of, to ensure proper nutrition). What is your current lifestyle? Identify unhealthy patterns and start to replace them asking yourself..."is this something I can sustain?" Avoid quick fix options and stick to the basics of good wholesome nutrition and consistent exercise. We are working to make health part of our daily life longterm so once we reach our goals, we need to know we can sustain the healthy changes we have worked hard to make.
Here are the things you need to know, in a nutshell:
Meal strategy: Three main meals, plus snacks so you're never hungry. No eating within 3 hours of bedtime. Consider dessert an every-other-day treat.
Foods to eat and foods to avoid: Eat: Whole-grain carbohydrates; fiber; and nuts, which include healthy monounsaturated and polyunsaturated fats; protein such as lean meats (two-legged preferred) and fish. Avoid: Added sugars, simple carbohydrates, fructose as in high-fructose corn syrup, trans fats, non-whole grain flour, and enriched and/or bleached flour.
Foods for a hunger emergency: Apples, almonds, walnuts, edamame (soybeans), sugarless gum, water, cut-up veggies, low-fat yogurt and cottage cheese.Foods that are good for substitutions: In any recipe or meal plan, you can replace any fruit or vegetable with another to make recipes to your tastes.
Supplements to ensure intake of nutrients: Once a day, take a multivitamin as an insurance policy against less-than-perfect food choices (it's even better if you split the pill and take half twice a day). Through food and the multivitamin, you need to get a total of 1200 mg of calcium, 600 IU of vitamin D, 400 mg of magnesium, and 300 mg of pantothenic acid (vitamin B5). Also, take 2 grams of distilled fish oil for Omega-3 fatty acids and one half teaspoon of cinnamon daily. And make sure you get 10 tablespoons of cooked tomato sauce weekly.
People to consult: Don't be afraid to enlist advice from qualified nutritionists and trainers. But one of you most important team members will be a support partner—someone who can encourage you (and be a deterrent to failure, too, because you won't want to report to that person a four-doughnut binge).How to handle mistakes: It's okay to make mistakes. The important thing is to catch them, recognize them, control them, and allow yourself the opportunity to get back on the right (waist-management) road.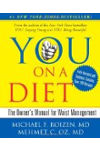 Continue Learning about Weight Loss