To know if you're a candidate for weight loss surgery, most practices go by what the National Institute of Health recommends. If a patient has a body mass index (BMI) greater than 35 with associated health problems such as coronary artery disease, diabetes, high blood pressure, obstructive sleep apnea or a BMI greater than 40, they are likely candidates. There are some indications for some weight loss procedures for those with BMIs from 30 to 35. These are taken on more of a case-by-case basis.
The ideal candidate for weight loss surgery is someone who has tried everything in his or her power to lose weight. Doing research is important as well.
Any person who has a body mass index (BMI) of over 40 is a good candidate for bariatric surgery. BMI is the number derived from height and weight ratios. Roughly speaking, a person who is 100 pounds above ideal body weight or in that range, is potentially a candidate for bariatric surgery. A person of a lesser weight who has a serious comorbidity such as diabetes, heart disease, sleep apnea, sleeping disorders and/or breathing difficulties, might be a candidate even at a little bit lower BMI near 35.
You're eligible for weight loss surgery if you fit one of these three categories:
You're about 100 pounds or more over your ideal weight
You have a BMI over 40
You have a BMI over 35 with hypertension, diabetes, arthritis, sleep apnea, serious lipid abnormalities or an altered body image
Waist size is also a factor; men with 48-inch waists or larger and women with 41-inch waists or larger are more likely to be good candidates for weight loss surgery.
Aside from the physical characteristics, you need to be willing to make the life changes that will make these procedures work (which includes diet and exercise overhauls). Without these changes, these procedures won't be successful. After an initial "bounce" downward, you could be back at marathon munching before you know it. You will also need to be realistic about the potential side effects of weight loss surgery, like hair loss, diarrhea and vomiting.
Weight loss surgery is not an option for people who are only a little overweight. They're not for people worried about losing their runway model job or upset because their clothes don't fit. They're for people whose health is at extreme risk—those people who are one fast-food value meal away from putting the gravedigger on speed dial—because the effects of excess fat increases your risk of developing such day-ruiners as coronary artery disease, hypertension, sleep apnea, infertility, chronic back pain, hernias, infections, gallstones and depression.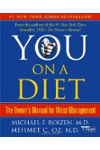 Weight loss surgery isn't for everyone—and the decision to have it should be based on much more than what the scale says. To find out if you're a good candidate for weight loss surgery, watch this video in which bariatric surgeon James "Butch" Rosser Jr., MD, discusses the various factors that can make it the right—or wrong—choice.
Criteria for weight loss surgery: A body mass index (BMI) greater than 40; your BMI is greater than 35, and you have obesity-related health problems that may improve with weight loss; you can demonstrate that traditional weight loss programs like diet and exercise haven't worked; you are ready to commit to permanent lifestyle changes after surgery; you understand the risks and benefits of weight loss surgery.
Candidates for bariatric surgery are patients who are approximately 100lbs overweight or 80lbs overweight with co-existing medical problems (comorbidities). These weight ranges correlate to a body mass index (BMI) of 40 or 35 with comorbidities. There is an extensive pre-surgical evaluation which will include consultation with a psychologist to ensure that there are no underlying eating disorders which would prevent a successful outcome. If there are any co-existing eating disorders, treatment and management should be sought prior to surgery in order to prevent any complications. Additionally, all patients are evaluated for their medical fitness for surgery and meet with a nutritionist for consultation regarding the post-operative diet associated with each of the offered operations.
To qualify for a sleeve gastrectomy, you need a BMI of greater than or equal to 40, or greater than or equal to 35 with an obesity-related disease such as diabetes. You must show previous weight loss failure and that you're committed to the program. You may be required to lose some weight upfront.
For the LAP-BAND surgery, you can actually have a BMI of greater than or equal to 30 with a reversible obesity-related disease.
Continue Learning about Weight Loss Procedures and Surgeries