Having a support network when you're trying to reach a healthy weight is crucial. There may be a few out there who make up their minds to lose weight and maintain the weight loss all on their own, but they're far and few between. I want you to know that I'm one who can't go it alone. Whenever I "fall off the wagon" I make a phone call to my trustworthy registered dietitian who helps me get on track. I may know most of the answers, but following my own advice is another matter, especially when day-to-day living gets stressful.

Unless nutrition is your career there's a lot of information you should know before you embark on your weight-loss journey. You might decide to obtain it from books, but often seeing a professional or joining a group is more effective. The relationships you develop will affect your final results in weight loss management.

When beginning the weight-loss journey, especially if you've tried before and failed, having someone there for support can make the difference. If you're riding out a tough emotional period or trying to break some bad habits, such as late night bingeing or unconscious nibbling, talking to someone about your challenges can improve your odds of succeeding.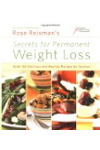 Having a supporter to snatch those unhealthy foods off your plate is a good thing when you're trying to lose weight. In this video, Dr. Oz and Dr. Roizen discuss the diet-detrimental act of enabling.
A support system can be a huge part in your weight loss goals. Many people find it very hard just to workout or even getting to the gym. Now having a support system behind you while you lose weight will give you that motivation and inspiration to continue on especially when things get hard or frustrating. It is always nice to having someone have your back because things never work out according to plan. It really doesn't matter who your support system is either wether it is a friend, coworker, spouse or even your personal trainer. Just remember to have people there to help motivate you and keep you accountable.
Losing weight is largely about changing behaviors, including what you eat and how active you are. When trying to change a behavior you have had for a very long time it will be challenging to change that behavior. Having a support system in place will help you when things become difficult, and you're tempted to quit. A support system will help encourage you to stay on your diet, and will praise you when you completely work out sessions and will help you find healthier food choices and will be there to support you when you struggle. Much like quitting smoking or using alcohol studies show that people are more successful in attempts to lose weight when they have a support group there to help them.
A support system is important when working to lose weight because it really is not a perfect journey. Having a support "system" or "buddy" helps us when we need a lift or a little friendly push. It also helps us know we are not alone and makes the journey more enjoyable and successful.
For instance the 5 major components to goal setting are vision, strategy, belief, perseverance and learning. Having a support system is important in all 5 steps. If one of the steps breaks down then the chances of succeeding will lessen greatly.
Support according to the dictionary is defined as to bear all or part of the weight, to be capable of fulfilling adequately, to endure and tolerate, to give assistance to, to approve of and encourage and actively interested in and concerned for the success of.
We use the term NEVER WALK ALONE but support as defined is there to help, to endure, to help with the weight of the situation, to give assistance and to encourage with the goal of success. Lets look at each of the 5 components and why a support system is so important.
Vision - I have stated several times that you have to know where you are going before you can first begin your journey. A support system will help listen to your ideas and then help support your vision and also help you clarify or validate your vision or perhaps adjust it.
Strategy - Your strategy comes after the vision but has to be in line with the vision. A support system helps to make sure from an outside perspective that your strategy is safe and matches your vision. A support system will also help approve that the strategy is indeed correct and safe.
Belief - This is probably the most important step in the entire process. You can have a clear vision and a great strategy but without the ability to believe in yourself or your abilities the first two are worthless. A strong support system will help believe in yourself and the ability to accomplish the strategy to meet your goals.
Perseverance - A support system will help pick you up, speak truth into your life and give you words of encouragement to keep pressing forward when you have doubts about continuing.
Learning - The ability to learn from your journey, be more empowered and be more educated is very important. You certainly can do this on your own but many times learning and education can be very effective with a group or a mentor.
You may not know it, but your world is full of saboteurs—people out to make you fatter than Microsoft's coffers. There's the boss who brings in doughnuts for every Thursday meeting. The friend who brings you a pie when you're upset. The spouse who suggests pitchers of margaritas and a plate of cheese nachos to celebrate the end of the week.

Maybe there's nothing wrong with their intentions, but there is something wrong with the fact that their attempt to appeal to your heart is actually damaging it. What I want you to do—no, need you to do—is develop a support system of people who know your goals, know your obstacles, know your weaknesses, and know your strengths.

Finding one particular person who can be a steadfast source of support can be extremely helpful. This person will be your sounding board, your comfort system, and your measure of accountability. With public accountability—that is, you reporting in on those daily struggles and successes—you're more likely to make a permanent change.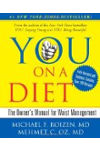 Continue Learning about Weight Loss Strategies