Follow these tips when choosing a diet website:
Always make sure the advice and programs are set by a registered dietitian.
Claims of weight loss shouldn't be more than 2 pounds per week. Any more than that and I would stay away from that company. It probably represents an unhealthy plan. More than 2 pounds per week is almost always due to water loss not fat. Daily intake should never be less than 1,200 calories.
An acceptable company will customize meal plans for dietary restrictions, food allergies and food preferences. Check out the meal plans to make sure you can live with the suggested meals.
Be wary if you have to make a long-term financial commitment. Many effective websites offer the option of weekly payments.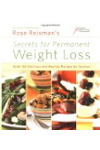 Continue Learning about Weight Loss Strategies