Follow these tips when choosing a diet website:
Always make sure the advice and programs are set by a registered dietitian.
Claims of weight loss shouldn't be more than 2 pounds per week. Any more than that and I would stay away from that company. It probably represents an unhealthy plan. More than 2 pounds per week is almost always due to water loss not fat. Daily intake should never be less than 1,200 calories.
An acceptable company will customize meal plans for dietary restrictions, food allergies and food preferences. Check out the meal plans to make sure you can live with the suggested meals.
Be wary if you have to make a long-term financial commitment. Many effective websites offer the option of weekly payments.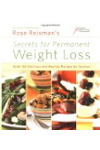 Continue Learning about Weight Loss Strategies

Everyone has opinions on how to lose weight – everything from Pilates to supplements to sleeping sans pajamas has been touted as an effective weight loss strategy. It's all about discovering what works for you. For some people, th...
e community support found on social media or in support groups for weight loss is an effective tool, while others benefit from the tried and true method of working up a daily sweat. Whatever strategy you choose, the key is finding something that you can stick with that works for your lifestyle.
More