Walk for a minimum of thirty minutes each day. This can be broken up into shorter periods--say three ten-minute walks--in order to achieve the goal. If you have been inactive, walk as far as you can without feeling fatigued or stressed, even if you can only last for a few minutes. Then, gradually increase your walking time until you can walk briskly for at least thirty minutes without discomfort. If you have been active, you can move directly to the thirty-minute or longer brisk walk.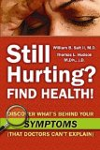 Walking is a great form of exercise, the longer the walk the more calories you burn. The harder you walk, the more calories you burn. But just like with any workout program you want to start where you can and progressively work toward taking on more. Once you have gained stamina, I would suggest walking 3-4 miles a day to stay fit. You will walk for about an hour and can burn up to 400 calories just walking! When it comes to walking for fitness it is not just about the distance you cover, it is also important that you keep a good pace and keep your heart rate up to gain maximum results.
The recommended walking distance for staying fit would depend on your fitness goals. For example, if your goal is weight loss. Body fat reduction can only take place when there is more energy being burned than consumed. This is known as the law of thermodynamics. Knowing your targeted daily caloric intake value will serve as a guide for the face-off of calories 'in' vs. calories 'out'.
Much of this will depend on how you define being and staying fit. Are you trying to stay mentally fit, emotionally fit, or physically fit? Most would answer they want to be physically fit but you must still decide what type of fitness you are trying to achieve. Being physically fit will require you to keep yourself active and this will require walking 30-minutes most days of the week. In addition, you must focus on nutrition. Many people get lost on the amount of exercise that is needed but you need to balance your nutrition with your exercise in order to truly stay fit.
Continue Learning about Walking