Prenatal vitamins may bring on diarrhea if they contain iron, because iron can trigger irritation in the digestive tract. On top of that, because the iron in prenatal vitamins also can cause constipation, some of them contain a stool softener -- which obviously can lead to diarrhea.

If you're taking prenatal vitamins and they're causing diarrhea, let your health-care provider know. You may need to switch brands.
Some prenatal vitamins have a stool softener such as docusate sodium added to them. This may cause loose bowel movements. Most pregnant women have slowed movement of intestinal contents. Prenatal vitamins also contain iron supplements. Put together, these can lead to a risk of constipation. To balance this risk, some prenatal vitamins add a stool softener. A woman who is eating a high fiber diet, drinking plenty of fluids and being active, may not need the help of the stool softener and may actually experience stools that are too soft. A women with very frequent and watery stools should consult with her health care provider.
Continue Learning about Vitamins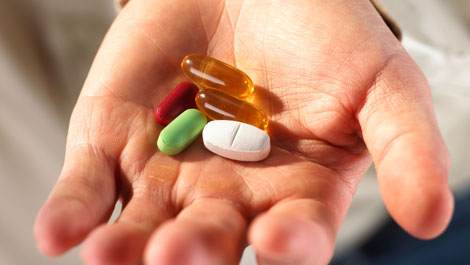 In the United States, the Food and Drug Administration (FDA) regulates vitamin supplements and provides recommended daily amount information. The FDA says that we should pay attention when considering vitamin supplements, because ...
frequently many different vitamins and minerals are combined into one product.
More