A report published in The Journal of the National Cancer Institute found that compared with men who did not take multivitamins, men who took them more than seven times a week were 32% more likely to develop advanced prostate cancer and 98% more likely to die from the disease. (The study showed no link between multivitamin use and the risk of localized prostate cancer.) Upon closer examination, however, the study showed that men who took seven multivitamins a week, in keeping with the recommended daily amounts, did not have a higher risk of prostate cancer than men who took fewer or none at all. It was the men who exceeded seven multivitamins a week who were at increased risk. Even so, many experts recommend that men discontinue taking multivitamins and vitamin supplements (except vitamin D supplements) unless they were prescribed by a physician for a specific condition.
Continue Learning about Vitamins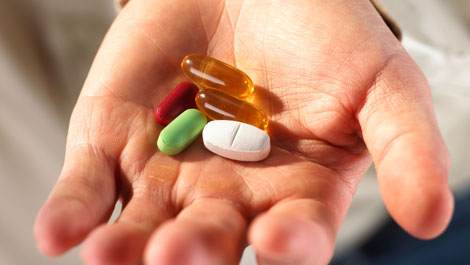 In the United States, the Food and Drug Administration (FDA) regulates vitamin supplements and provides recommended daily amount information. The FDA says that we should pay attention when considering vitamin supplements, because ...
frequently many different vitamins and minerals are combined into one product.
More