The best vitamin supplements for hair, skin, and nails may depend on what your particular needs are. For example, there is some evidence that the vitamin biotin may help improve brittle nails. A combination of biotin and zinc may also help some people re-grow hair when used along with certain topical medications. If hair loss is caused by deficiencies of iron, your doctor may recommend supplements (never take iron supplements without checking with your doctor first). Consult your doctor about whether you should take supplements to improve the health of your skin, hair, and nails, and if so, which supplements would be best for you.
Continue Learning about Vitamins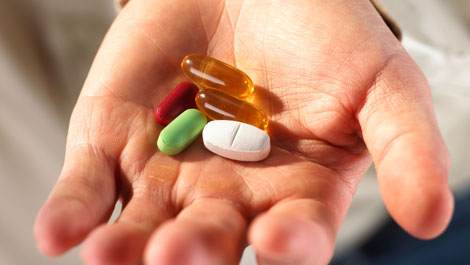 In the United States, the Food and Drug Administration (FDA) regulates vitamin supplements and provides recommended daily amount information. The FDA says that we should pay attention when considering vitamin supplements, because ...
frequently many different vitamins and minerals are combined into one product.
More