These foods are all good sources of vitamin K:
Kale
Spinach, raw
Collard greens
Beet, dandelion and turnip greens
Cabbage
Broccoli, raw
Green leaf lettuce
Brussels sprouts
Scallions
Romaine lettuce
Okra
Celery
Vitamin K is found in foods like pickles and peaches. Are you getting enough of it? Find out as Dr. Oz reveals the best sources of vitamin K in food in this video.
Here are selected food sources of vitamin K from the U.S. Department of Agriculture (USDA) National Nutrient Database for Standard Reference:
Kale, frozen, boiled, 1/2 cup
Spinach, raw, 1 cup
Broccoli, cooked, 1/2 cup
Romaine lettuce, 1 cup
Cabbage, raw, 1 cup
Kiwi fruit, 1 medium
Blueberries, 1 cup
Red or green seedless grapes, 1 cup
Canola oil, 1 tablespoon
Iceberg lettuce, 1 cup
Vitamin K1 is found in green leafy vegetables and may be one of the protective factors of a vegetarian diet against osteoporosis. Rich sources of vitamin K are dark green leafy vegetables, green tea, spinach, broccoli, lettuce, and cabbage. Good sources are asparagus, oats, whole wheat, and fresh green peas.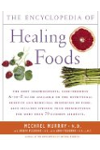 More About this Book
Encyclopedia of Healing Foods
From the bestselling authors of The Encyclopedia of Natural Medicine, the most comprehensive and practical guide available to the nutritional benefits and medicinal properties of virtually everything...
Leafy green vegetables have the highest amounts of vitamin K, but other fruits and veggies have good supplies, too:
Kale, cooked (1 cup) 1060 mcg
Spinach, cooked (1 cup) 888 mcg
Broccoli, cooked (1 cup) 220 mcg
Spinach, raw (1 cup) 150 mcg
Brussels sprouts, cooked (4 sprouts) 118 mcg
Okra, cooked (1 cup) 64 mcg
Lettuce, romaine (1 cup) 57 mcg
Asparagus (4 spears) 30 mcg
Kiwifruit (1 medium) 30 mcg
Blueberries (1 cup) 28 mcg
Continue Learning about Vitamin K