Vitamin E is important for the maintenance of cell membranes, and many metabolic processes in the body are dependent upon healthy cell membranes, including the recuperation and growth of muscle cells. Adding almonds, lobster, corn oil, cod-liver oil, safflower oil, salmon, hazelnuts, and sunflower seeds (all rich in vitamin E) to the diet has been found effective in slowing the progression of some diseases and boosting immune response.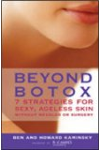 Vitamin E is one of the most significant antioxidants found in the human body when it comes to skin health and rejuvenation. It is recommended both in topical and oral forms for everything from wound healing to improvement of stretch marks as well as a very long list of anti-aging and anticancer roles. A fat-soluble vitamin, it plays an important part in protecting the lipid-laden cell membranes from free radical damage. These membranes are otherwise left very susceptible to this type of damage.
Vitamin E includes tocopherols and tocotrienols, though only alpha and gamma tocopherols are biologically active and useful in skin care products. Vitamin E is an important antioxidant because it is lipid-soluble, meaning it can easily penetrate the skin's surface, and it occurs naturally in cell membranes. Taken orally, vitamin E is a free-radical scavenger, preventing the premature aging of cells throughout the body. While there is only limited data as to whether vitamin E is equally beneficial for free-radicals when incorporated into moisturizers, it is an excellent skin hydrator and helps to preserve the chemical compounds in moisturizers, which is why it is so often included.
Continue Learning about Vitamin E