Vitamin D is absorbed through the skin or from certain foods like fish liver oils or fortified foods such as milk. Once absorbed it travels to the liver where it is converted into its active form, which is a hormone. Activated vitamin D facilitates absorption of calcium and phosphorous into the bone.

Vitamin D is also important for healthy cell growth and is important for a healthy immune system. It also is proving to be important for a healthy cardiovascular system. I notice that when I improve patients' vitamin D level, their blood pressures go down.

Ongoing research will probably show us many more functions of this very important vitamin.

Vitamin D plays many essential roles in your body. The best-understood function is to keep your bones strong. Vitamin D helps your body absorb calcium, which your body uses for bone growth and to maintain bone strength.

Vitamin D also helps your cells grow and plays roles in the proper functioning of your nerves, muscles and immune function. It reduces inflammation, which is turning out to be important for the prevention of chronic disease.

There is ongoing scientific exploration into whether adequate vitamin D in the diet may play a role in prevention of certain cancers, type 1 and type 2 diabetes, high blood pressure, multiple sclerosis and other medical conditions. However, researchers have not yet proven that vitamin D offers these health benefits.

Since vitamin D can be produced in our bodies by the action of sunlight on the skin, many experts consider it to be more of a hormone than a vitamin. In the skin, sunlight changes the precursor of vitamin D, 7-dehydrocholesterol, into vitamin D3 (cholecalciferol). Vitamin D3 is transported to the liver and converted by an enzyme into 25 hydroxycholecalciferol (25-OHD3), which is five times more potent than cholecalciferol. The 25-OHD3 is then converted by an enzyme in the kidneys to 1,25-dihydroxycholecalciferol (1,25-(OH)2D3), which is ten times more potent than cholecalciferol and is its most potent form.

Disorders of the liver or kidneys result in impaired conversion of cholecalciferol to more potent vitamin D compounds. In many patients with osteoporosis, the levels of 25-OHD3 are high, while those of 1,25-(OH)2D3 are quite low. This signifies an impairment of the conversion of 25-OHD3 to 1,25-(OH) 2D3 in osteoporosis. Many theories have been proposed to account for this decreased conversion, including relationships to estrogen and magnesium deficiency. Recently, the trace mineral boron has been theorized to play a role in this conversion as well.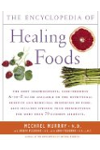 More About this Book
Encyclopedia of Healing Foods
From the bestselling authors of The Encyclopedia of Natural Medicine, the most comprehensive and practical guide available to the nutritional benefits and medicinal properties of virtually everything...
Continue Learning about Vitamin D